Marianne Ellis knows what it takes to close a deal. With 25 years as a recognized leader in advertising, marketing, business coaching, and business development, she has worked on both the buy-side and sell-side of the value equation.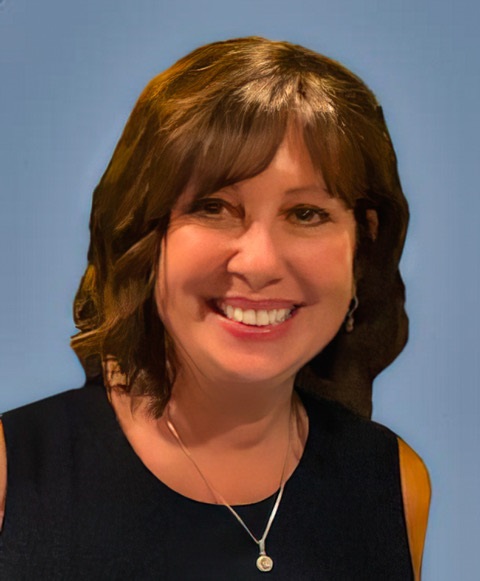 As CEO & Co-Founder of CEO Success Community, a division of VEO Group, Marianne is a passionate advocate for the success of her clients that are seeking to close Fortune 500 contracts. Her mission is to show CEOs the fastest path to increased revenue and growth.
Her results can be measured in hard dollars—as an example, she led the team to close more than $100 million in new deals for two national advertising agencies in less than eighteen months. But more than that, she has provided inspirational, real-world counsel to thousands of CEOs of women and diversity owned businesses.
Core to her practice is a powerful combination of deep consulting and corporate experience, a proprietary set of business planning and growth methodologies, along with an uncanny instinct to know how to make things happen. Her business programs, Get To The Buyer, RFP/Proposal for the Win and Virtual Conference Maximizer, have served as an inspiration for diversity executives on a path to rapid expansion or navigating uncharted business terrain.
As Dana Arnett, CEO of Wicked Bionic, one of Marianne's clients says, "Her ability to cut to the chase, tell it like it is, and share a VAST amount of experience from her career has made me better at what I do and better able to articulate what Wicked Bionic has to offer in the corporate world."
Starting Out: A Pivotal Moment
Marianne's story goes like this: Marianne arrived for a pitch at her allocated time slot at a National Corporate Trade Show. She had done her prep work, having researched the corporation and its market position. She was confident that her offer was differentiated and would help her prospective client leapfrog its competition.
However, when she got to the lobby outside the conference room, she saw a fellow businesswoman in tears, waiting to pitch a different corporation. Her mindset immediately changed–she went from a rainmaker driving towards a sale to a coach helping someone in need. She canceled her client meeting, pulled out a napkin and pen, and started working with the defeated woman. She urged her, "Don't quit and fly home. Trust me." Together, they reworked her pitch, and the woman succeeded. That chance encounter changed the trajectory of Marianne's life. "I loved the work I was doing before, but helping fellow women entrepreneurs unlock their true potential gave my work a new purpose."
As part of her transition to full-time business consulting, she completed an executive MDE certification at UCLA's Anderson School of Business and attended intensive sessions at Y-Combinator, Silicon Valley's renowned start-up incubator. It was critical for her to learn the needs and nuances of high-growth, breakthrough businesses, which was a perfect complement to her years of working for and with Fortune 500-level businesses.
Expansion: The Ability to See the Forest & the Trees
Through the CEO Success Community, Marianne immediately saw that SMB leaders are constantly juggling short-term tactics and long-term vision. With this insight, she built specific programs to give leaders the tools they need to find the right balance between the urgent and the important.
Her Sales Accelerator and Business Innovation planning tools provide a lens to focus on the short-term goals of prospecting, pitching, proposals and negotiation and a longer term need for a roadmap and vision for the future. Cori Manning, CEO of TMS, Inc. finds Marianne's approach to be extremely effective. "The guidance and suggestions come with obvious experience and know-how in this corporate world is invaluable," said Manning. "For me after over 30 years in my current job and industry, I feel re-invented and renewed and ready to rock. Authentic spirit, broad wisdom and I want to add a real genuine desire to see us succeed!"
Navigating New Terrain: Coaching Through COVID
While COVID forced companies to tap into new virtual tools, Marianne believes the "new normal" gave creative and innovative leaders a platform to shine. While the constraints of COVID limited face to face sales interactions, it didn't change the need for businesses to maintain their sales momentum. Marianne created the Virtual Pivot Maximizer to help business leaders identify and leverage their strengths and communicate those differentiators in this constantly changing, complicated virtual environment.
And while COVID will hopefully soon be a thing of the past, the business world has changed forever. Marianne believes that the ability to find, build and grow relationships through virtual strategies is now table stakes and diversity businesses can truly stand out with a sophisticated approach to digital sales, effective virtual presentations, and targeted marketing.
Advice from the Guru
In addition to coaching Diversity CEOs, major Corporations like SCE and CDW hire CEO Success Community to coach their rising suppliers. National Diversity Associations WBENC and NAWBO look to Marianne to conduct CEO workshops sponsored by IBM, Unilever, Wells Fargo, Walmart, UPS, Accenture and more.
Her award-winning advertising campaigns gained her acceptance into the Television Academy for the Emmy Awards. Marianne has presented at Facebook and at events sponsored by Google, Microsoft, AT&T and is a sought after speaker.
In an effort to share her knowledge, last year she was a contributing author of the Amazon #1 Best Seller Women in Business: Leading the Way. This book features influential women CEOs sharing their insights on how to overcome challenges that female business leaders face in a variety of industries.
Her first tip is to get certified. "If you want to do business with a Fortune 500 company or a government entity, get certified as a Women-owned business. The certification provides credibility that you are corporate-ready, and it connects you to major corporations who are in the market and motivated to buy from diverse businesses."
The second tip hits closer to home for Marianne. "Believe in yourself and say YES with confidence. When I think back to the day when I canceled my pitch to help a fellow businesswoman with hers, I'm reminded of what matters in my life. When you help others, you help yourself. We are stronger together."
The proof is in the enthusiasm of her clients. As Mirette Seireg, CEO of MPath Music, LLC says, "Marianne is a bundle of inspired energy targeted at creating future leaders, inclusion of talent, and fueling her mission to increase the pool of talent available to corporations. Marianne is a giant, among the best of the best, at identifying and nurturing women business enterprises (WBE's) and creating opportunities for this immense wealth of talent to work on behalf of a greater good."
If you are ready to take your business to the next level, now is the time to get started. To learn more about Marianne, visit the CEO Success Community and visit WBENC to get smart about the benefits of certification.
To learn more about the benefits of Diverse Business Certification, check out Coupa's Diversity Guide.