Expand your business by finding your next customer with Coupa. Coupa Sourcing helps you to participate in sourcing events and gives you access to buyers all over the world. Check out the bidder's guide to Coupa auctions in our
blog
.
Search for help or choose a category below to find what you need.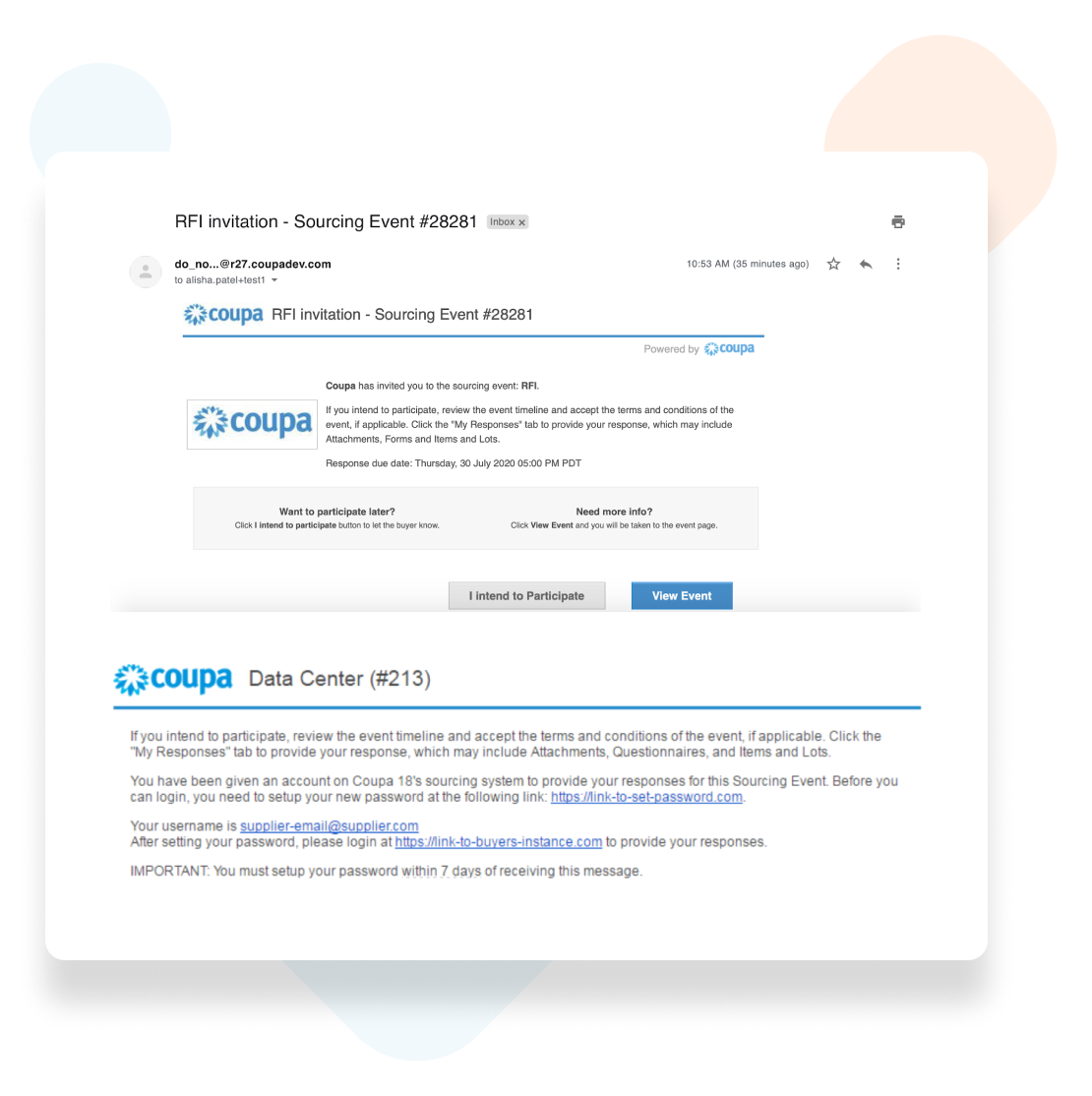 Accessing Sourcing Events
The sourcing process starts with an email invitation from your Coupa customer.
To access a sourcing event, simply click on the event link provided in the invitation email.
Sometimes, the buyer will ask that you create an account through Coupa's sourcing system. In this case, the invitation will include a username (your email) and a link to set up a password.
This account will show every event that you have access to, with the most recent event displayed at the top. After creating this account, any new email invitations can be connected to it and will not require a new password.
Note: Coupa Sourcing works best with Chrome.
Coupa offers three types of sourcing events: RFx Events, English Reverse Auctions, and Dutch Reverse Auctions.
RFx events consist of Request for Information, Request for Quote, and Request for Proposal.
English Reverse Auctions have one buyer and many sellers. Sellers will force each other to drive their prices down and the lowest bid at the end of the auction is marked as the winner.
Dutch Reverse Auctions are controlled by the buyer, who sets a low price. Along specific time intervals, the buyer will increase the price by a set amount until a supplier accepts it.
Through Coupa, your business can easily navigate these events and connect with buyers globally.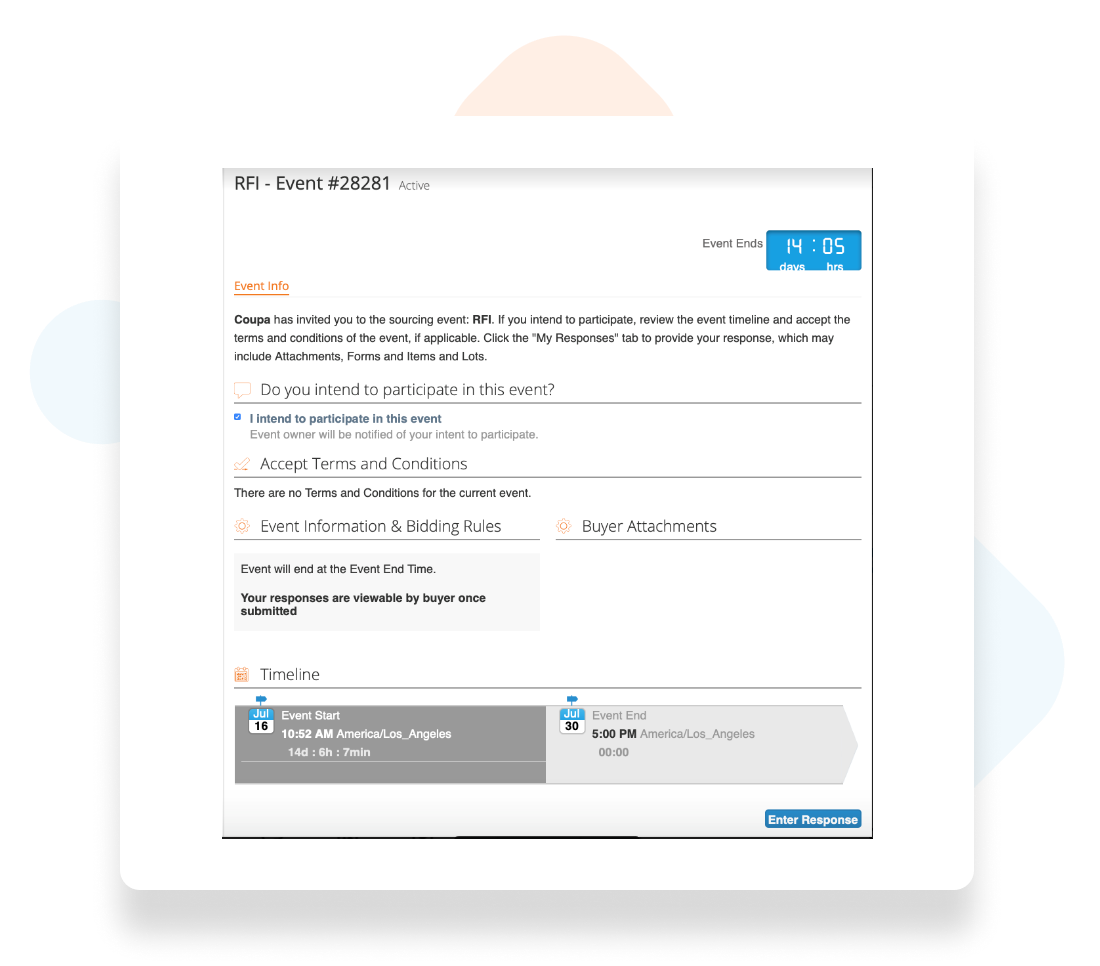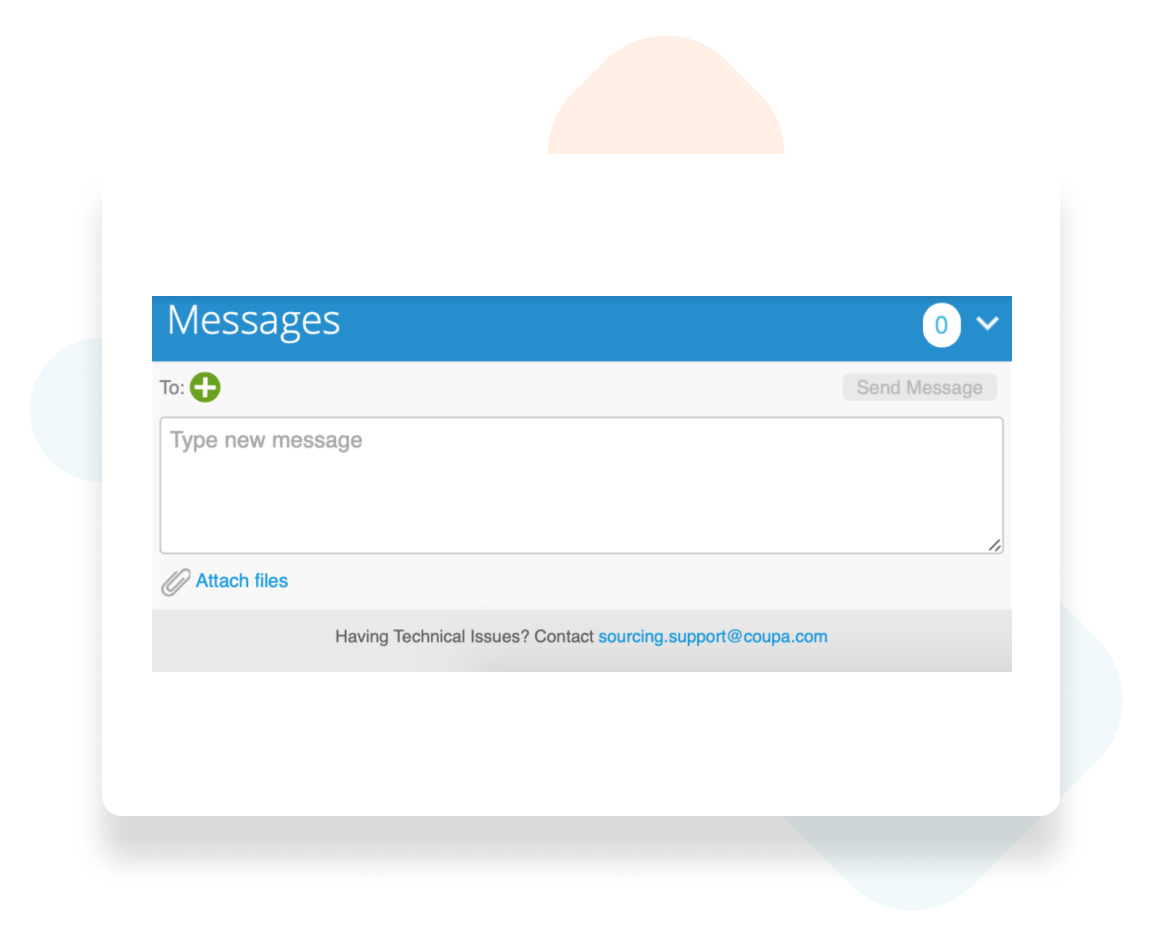 Communicating with your Coupa Sourcing Customer
Communicate effortlessly with your Coupa Sourcing Customer using the Message Center.
If at any point you need to communicate with the event organizer or buyer, you can either reply to the email invitation. Or, after accessing the event, there is a Message Center that you can use to communicate with the organizer.
Sample Questions to Ask Buyers
– What type of details would you like included in our response?
– Do you have anything specific you are looking for from a supplier?
– Can I reconsider and resubmit my bid?
Sample Questions to Ask Coupa Support team
You'll want to ask the Coupa Support team technical questions. You can do that by contacting the email provided at the bottom of the Message box, or refer to the Coupa Sourcing FAQ.