Coupa sourcing makes participating in an English reverse auction simple and transparent, giving your business the best opportunity to grow. There are three easy steps to participating in an English reverse auction with Coupa. Learn how to prepare for a successful auction with the tips in our
blog
.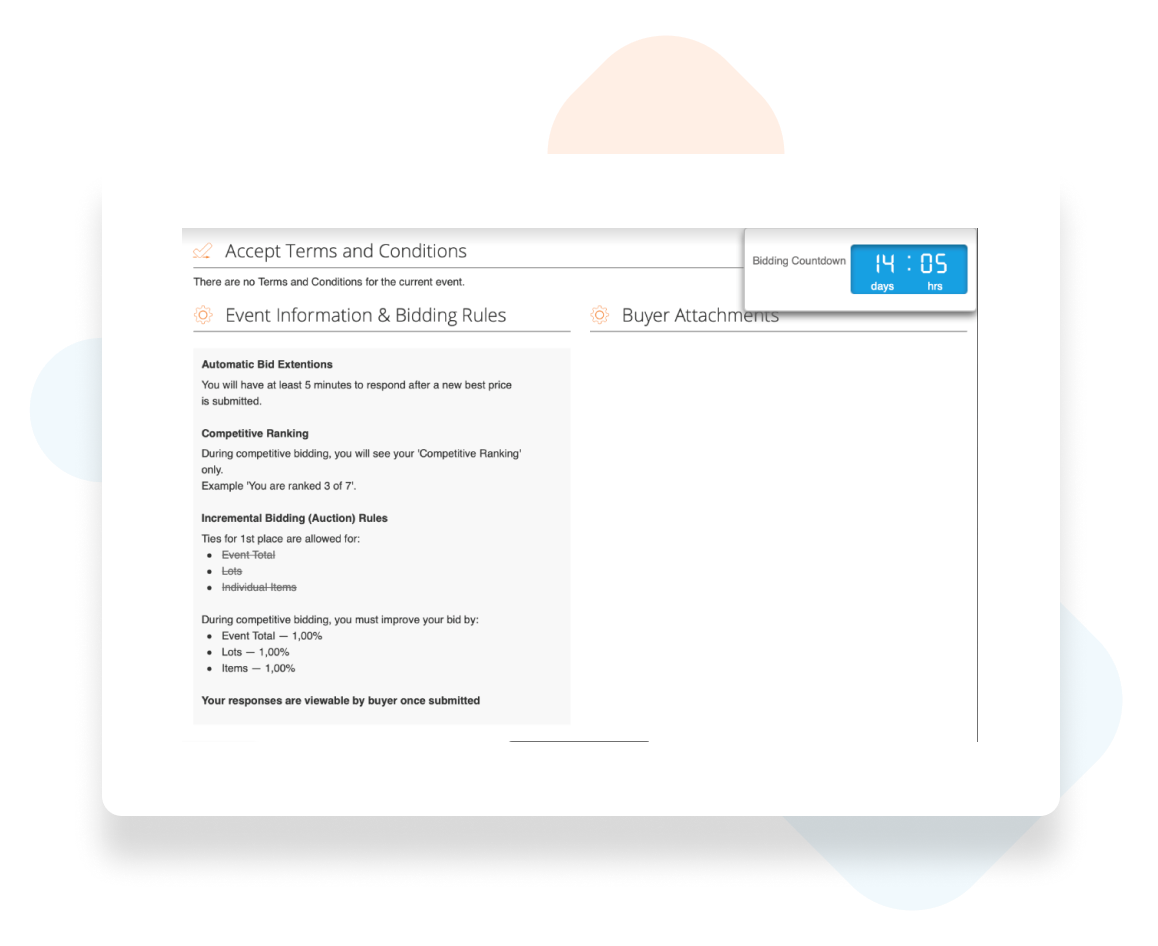 Accessing English Reverse Auctions
You will receive an email invitation from your Coupa customer to participate in an English Reverse Auction.
After clicking on the email invitation, creating an account through Coupa's Supplier Portal (if required), and accessing the event, you will see more information about the event such as the terms and conditions set by the buyer, event information and bidding rules, attachments submitted by the buyer, and a timeline of when the event starts and ends. Click on "Enter Response" to enter the event.
Participating in English Reverse Auctions
Click on "Enter Response," to begin bidding. A new tab labelled "My Response" will appear. Here, there will be multiple options for you to submit attachments, forms, or items and lots to the buyer. Under "Items and Lots," you will see the items you and other suppliers are bidding to sell to the buyer.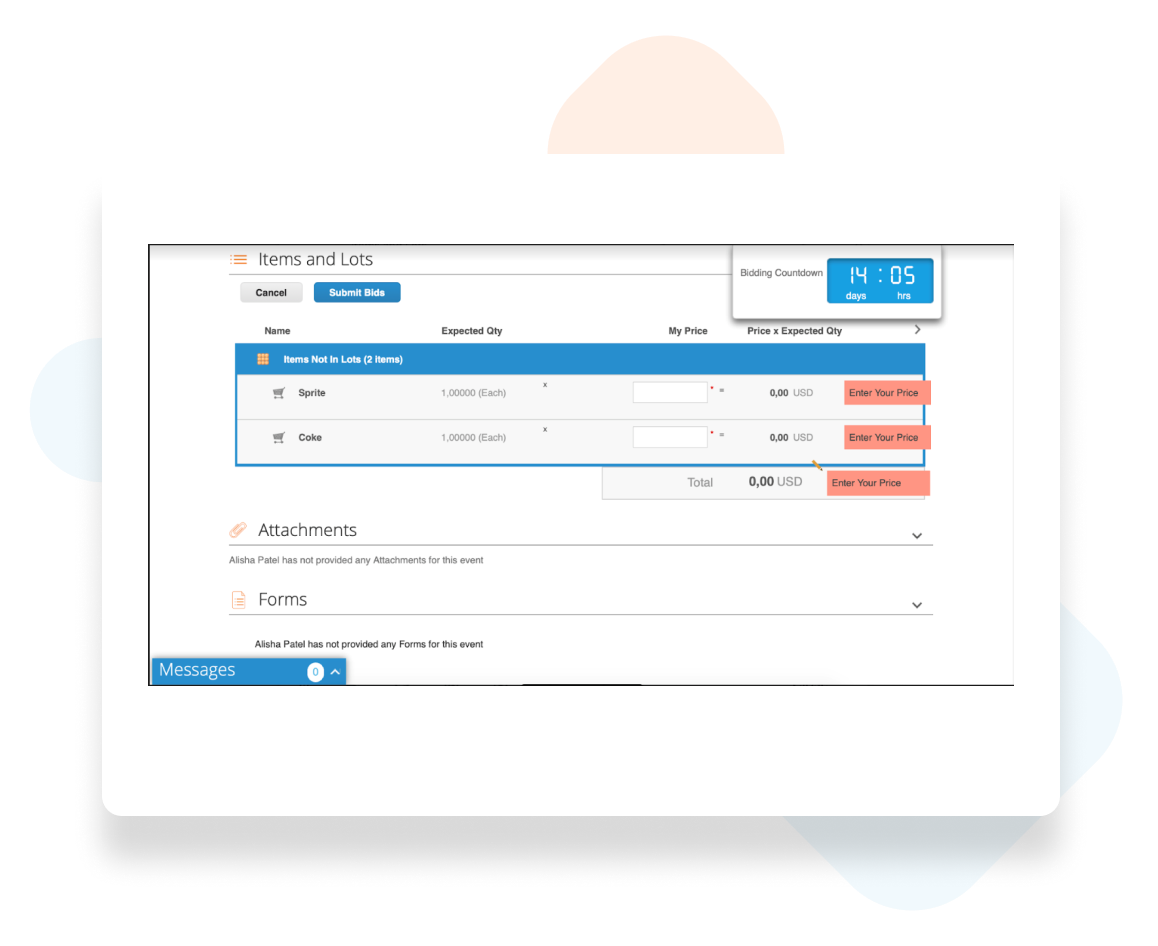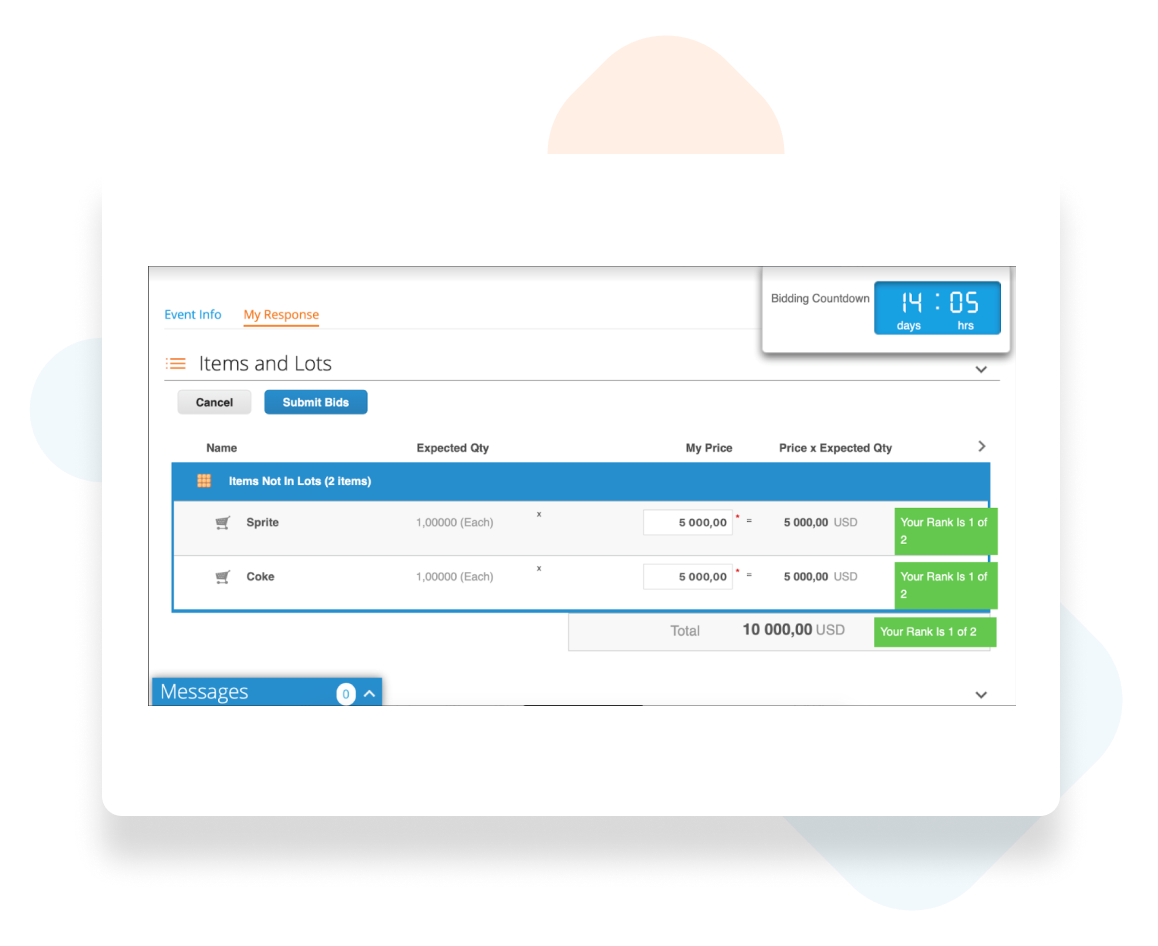 You can start to enter your prices and submit your bids to take part in the auction. As you keep submitting your bids alongside other suppliers, Coupa will display messages to let you know where you stand compared to your competition. The buyer will choose what message you will receive: either you will see your competitive rank out of the total number of suppliers (i.e., your rank is 3 out of 7), your rank with the total number of suppliers hidden (i.e., your rank is 3), or the anonymous best price for the item (i.e., the best price for this item is $352.00).
This will continue until the event ends and a winner is declared.
Search for help or choose a category below to find what you need.