Coupa's software helps you to put your best prices forward in a Dutch reverse auction and connect with more buyers. There are three easy steps to participating in an Dutch reverse auction with Coupa. Learn how to prepare for a successful auction with the tips in our
blog
.
Search for help or choose a category below to find what you need.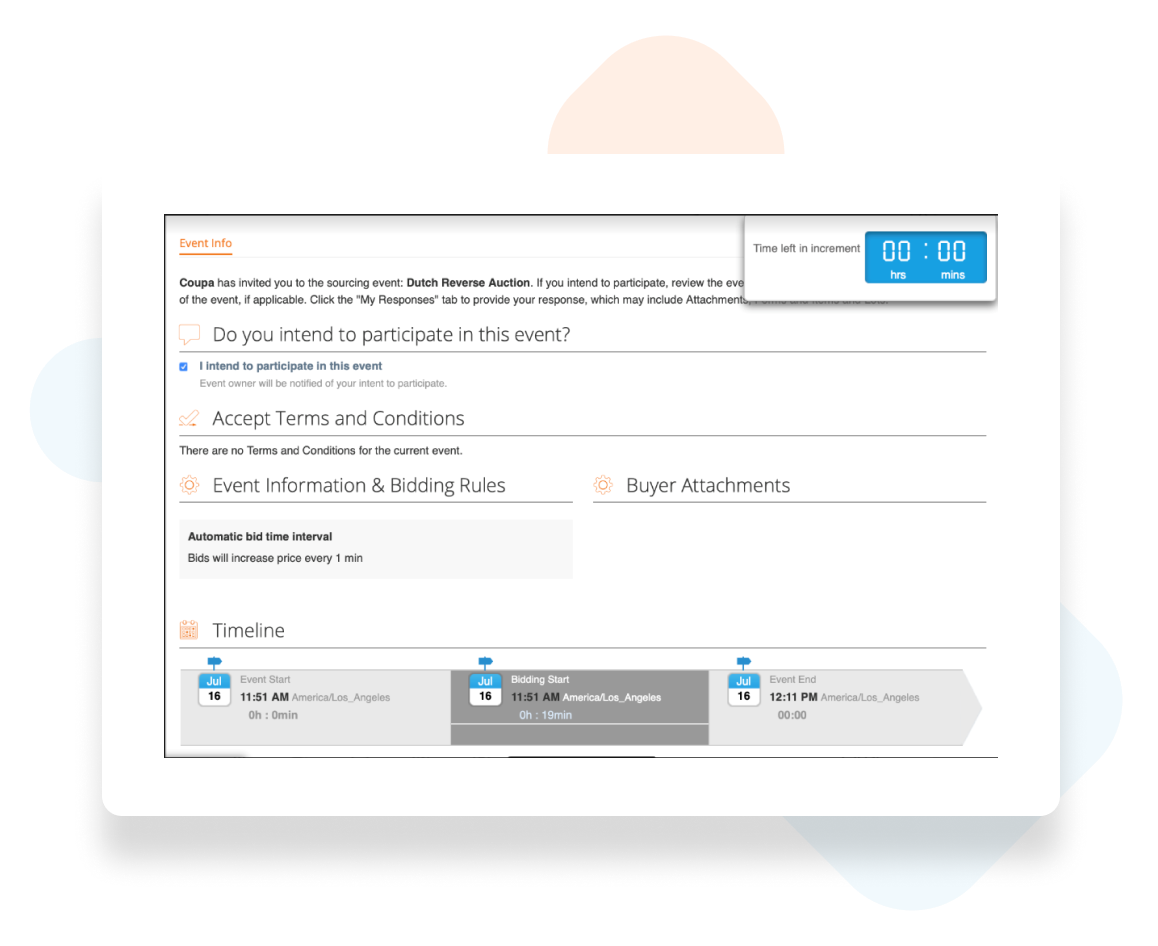 Accessing Dutch Reverse Auctions
You will receive an email invitation from your Coupa customer to participate in a Dutch Reverse Auction.
After clicking on the email invitation, creating an account through Coupa's Supplier Portal (if required), and accessing the event, you will see more information about the event such as the terms and conditions set by the buyer, event information and bidding rules, attachments submitted by the buyer, and a timeline of when the event starts and ends. Click on "Enter Response" to enter the event.
Participating in Dutch Reverse Auctions
Click on "Enter Response," to begin bidding. A new tab will become available labeled "My Response." Here, there will be multiple options for you to submit attachments, forms, or items and lots to the buyer. Under "Items and Lots," you will see the items you and other suppliers are bidding to sell to the buyer. For the Dutch reverse auction, there will be a timer at the top showing the time left before the price is raised on the items. You will have the option to accept the bid if that is a price you are willing to sell your products for.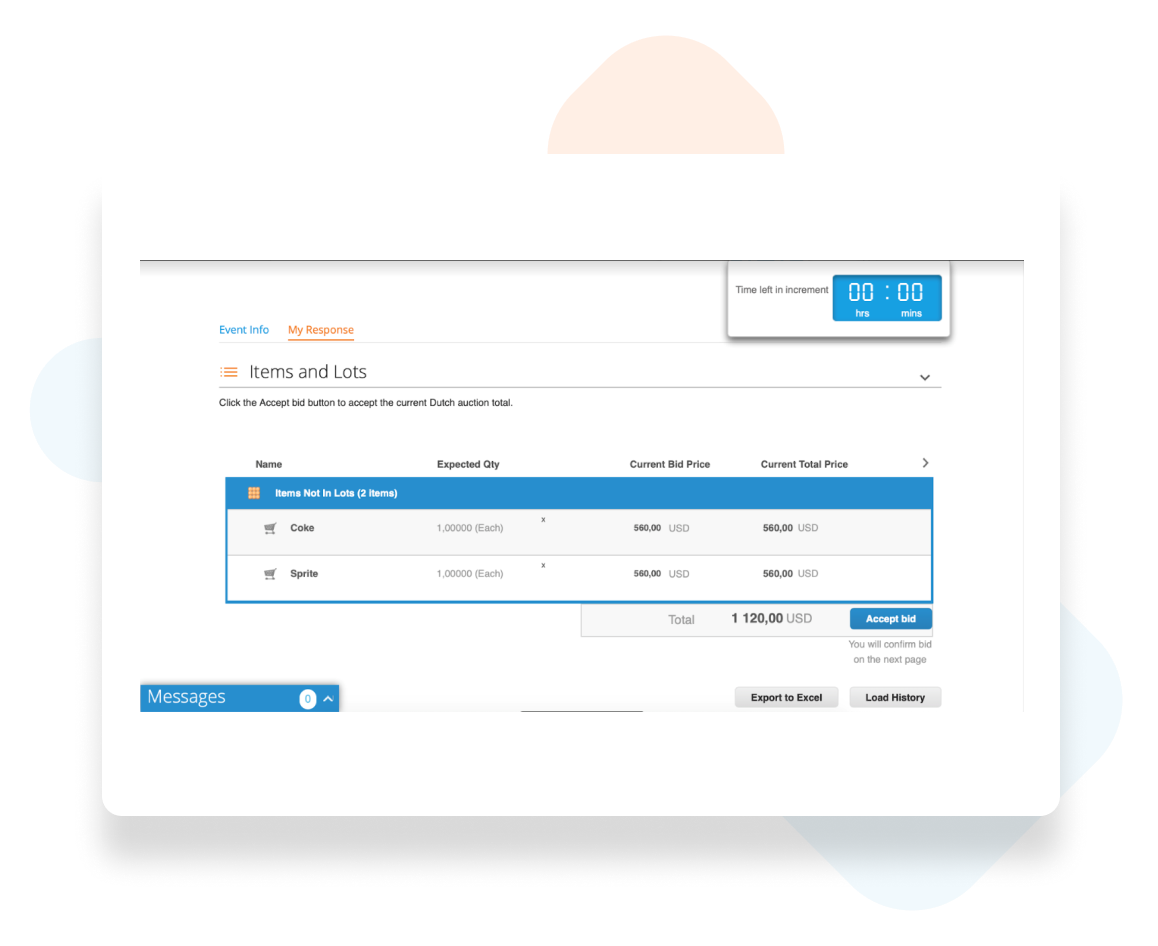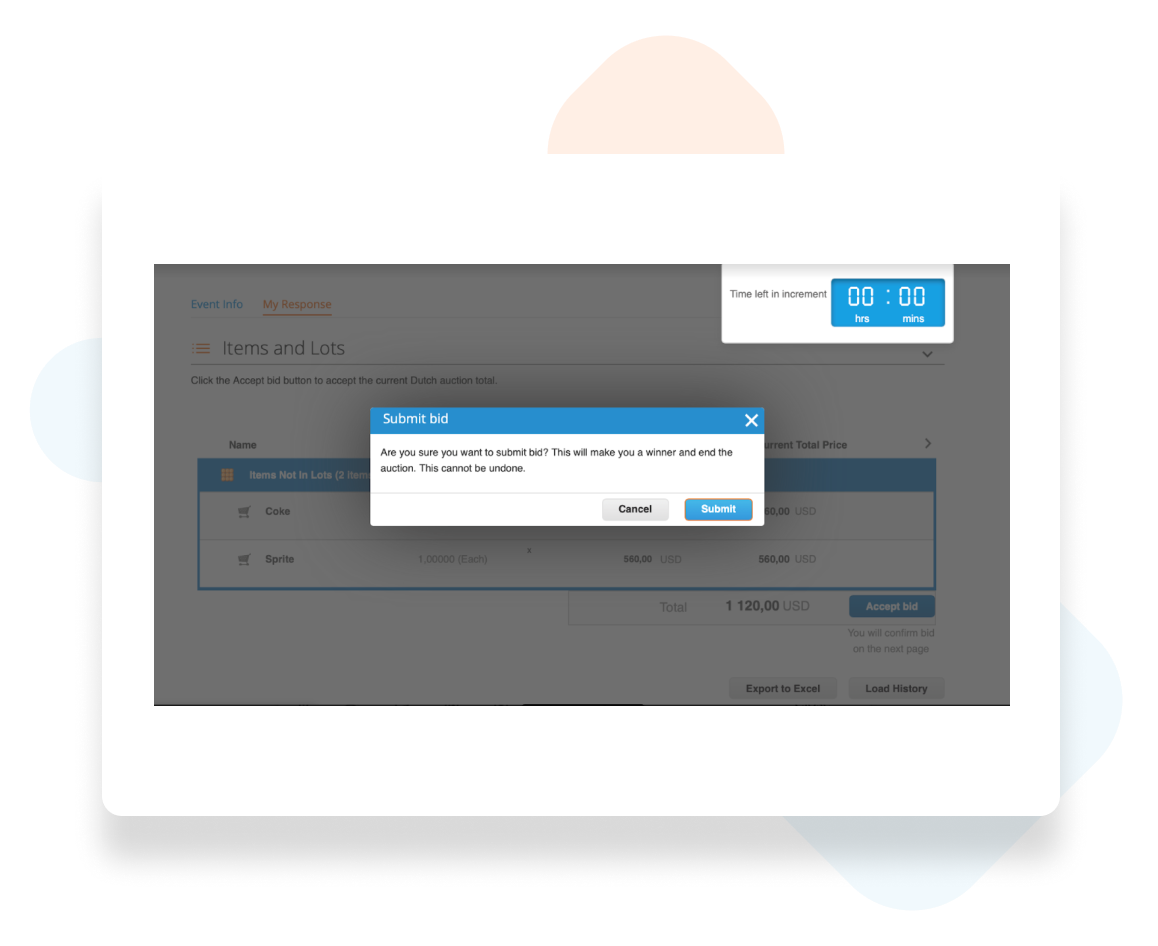 If you decide to accept the bid, you will receive a notification confirming your submission. Remember, once accepting the bid, you will not be able to reconsider or adjust your bid; you will be made the winner and the auction will end.