RFx Events – RFI, RFQ, RFP
A request for information (RFI), a request for quote (RFQ), and a request for proposal (RFP) all play significant roles in the sourcing process as buyers send these documents out to potential sellers. Learn how to participate in RFx events through Coupa. Find best practices to respond to Coupa RFx events like a pro in our
blog
.
Search for help or choose a category below to find what you need.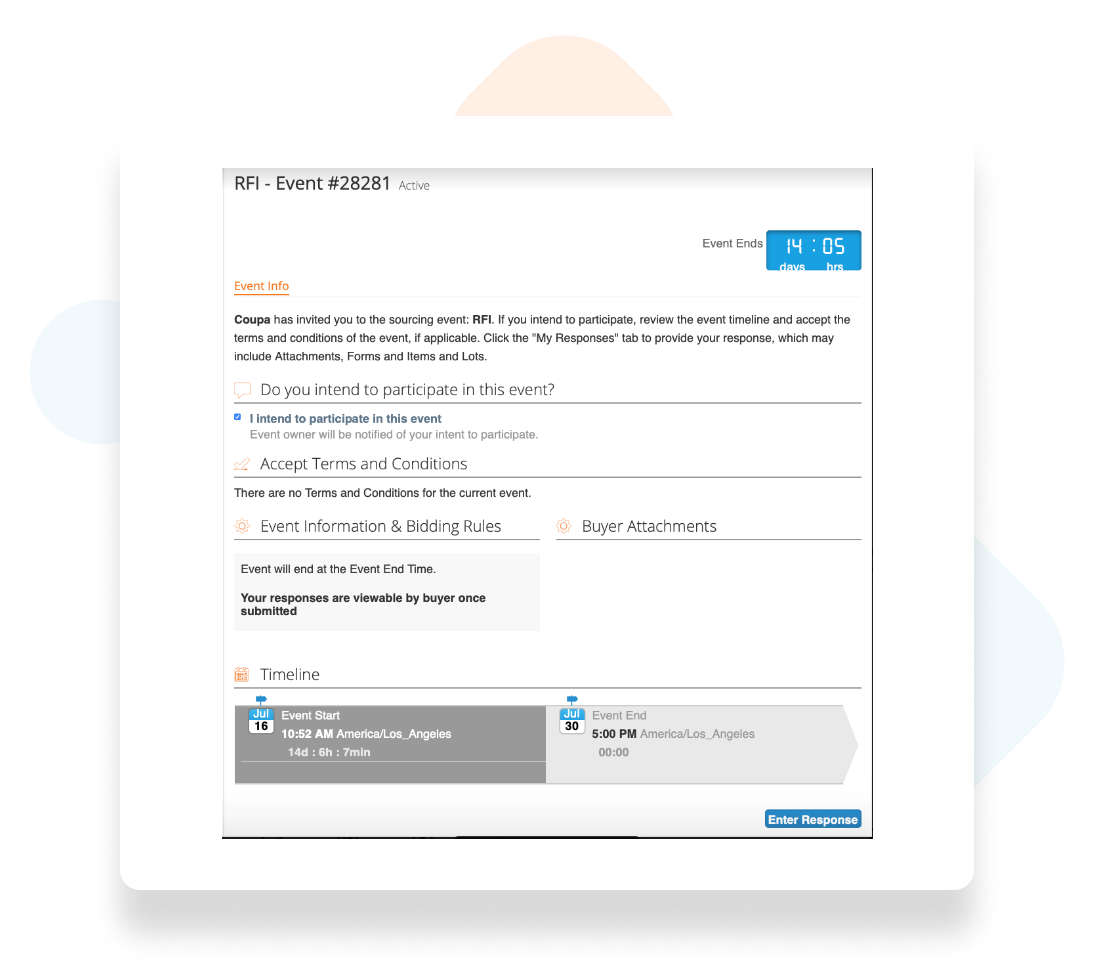 After clicking on the email invitation, creating an account through Coupa's Supplier Portal (if required), and accessing the event, you will see more information about the event such as the terms and conditions set by the buyer, event information and bidding rules, attachments submitted by the buyer, and a timeline of when the event starts and ends. Click on "Enter Response" to enter the event.
When you click on 'Enter Response' on the 'Access Event' page, a new tab labelled "My Response" appears. Here, there will be multiple options for you to submit attachments, forms, or items and lots to the buyer. RFI information is collected through Coupa in the Questionnaires or Attachments folder, and not related to the items or lots you may be intending to source for. For an RFQ event, the buyer will have defined and described their Items and Lots on this page; they will ask you to submit information on those items. For an RFP, you will submit information under the "Items and Lots" for pricing as well as additional general information under "Attachments" and "Forms" about yourself and your commodities.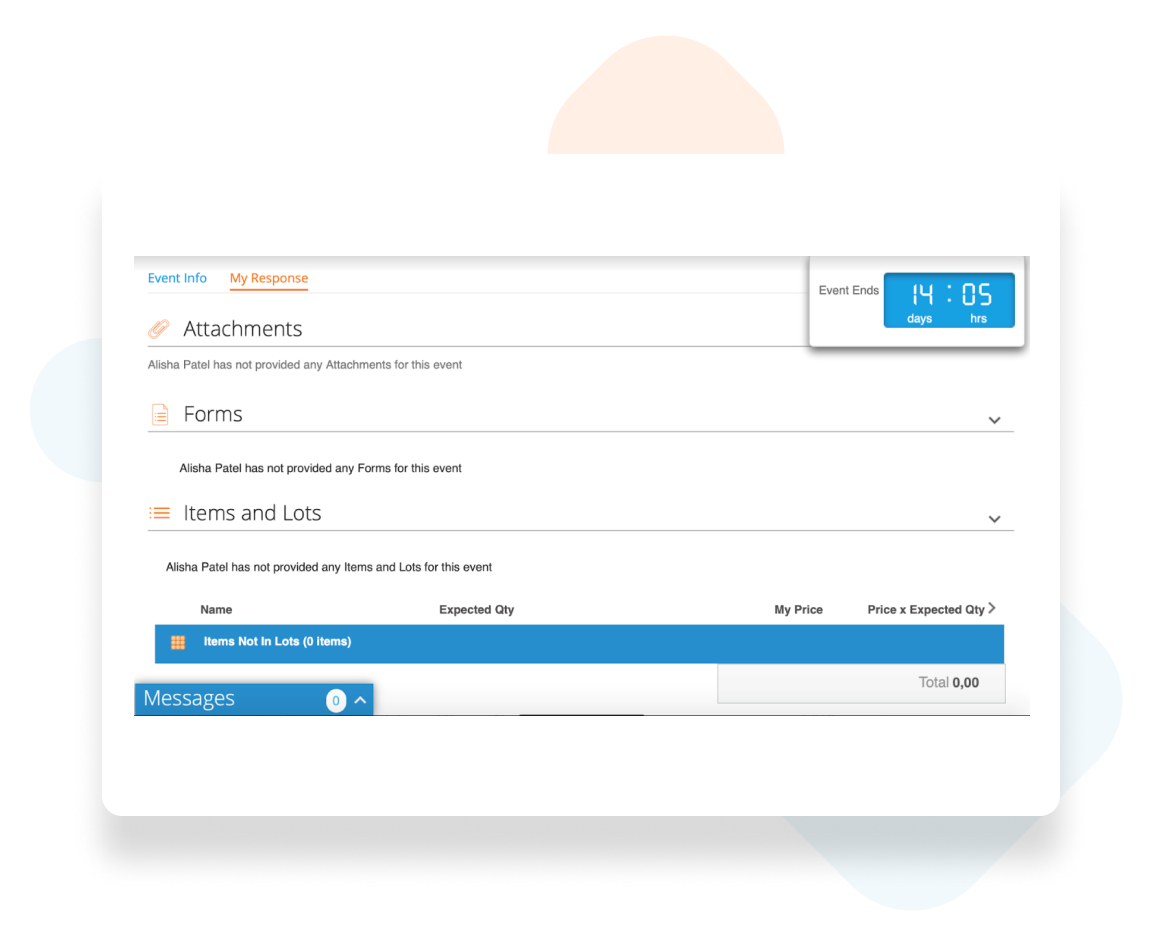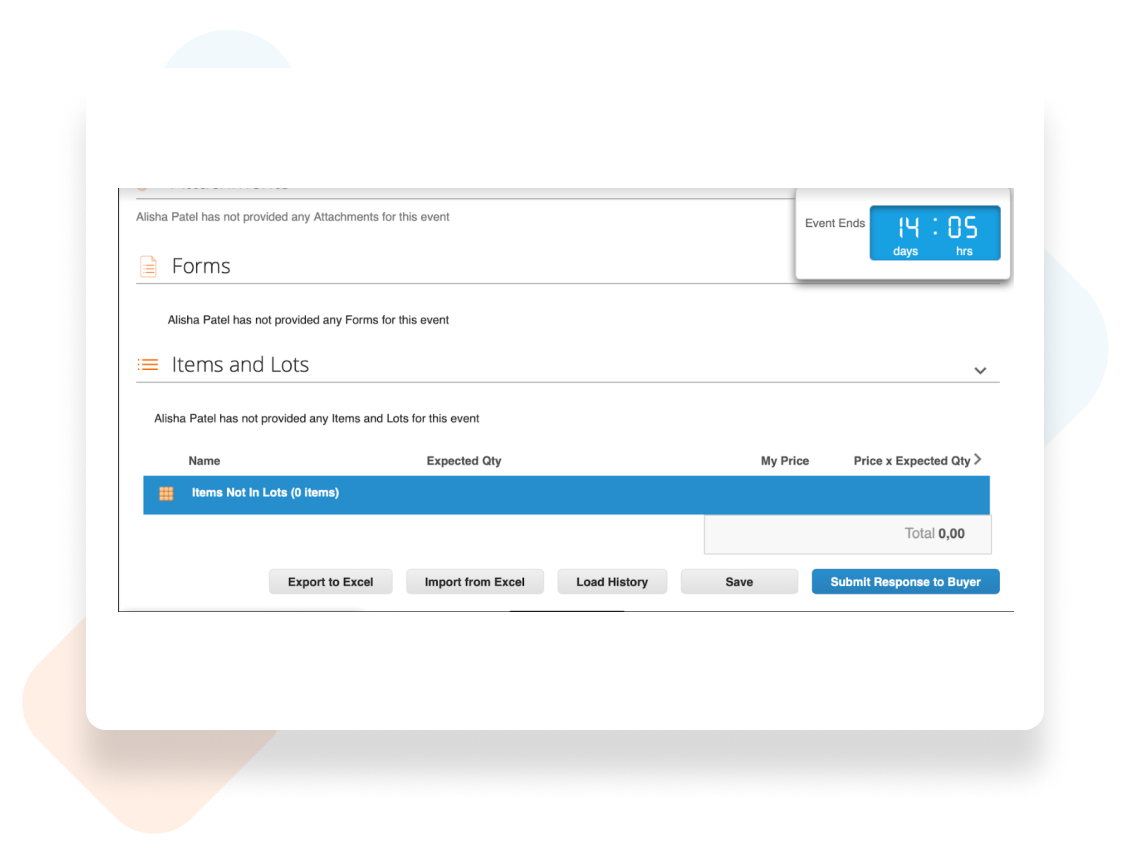 On that same page, towards the bottom, there will be multiple options for you to respond to the buyer: Export to Excel, Import from Excel, Save (which saves the response without submitting it to the buyer), and Submit Response to Buyer. While responding, Coupa recommends exporting the questionnaires and items and lots into Excel so you can fill in your responses offline, and then importing your files from Excel back into the event.