TOUCHLESS VIRTUAL CARD PROCESSING WITH STRIPE
Connect your Stripe account to your Coupa Supplier Portal account to automatically process virtual credit card payments from your customers. Don't have a Stripe account? Register for one here.
Search for help or choose a category below to find what you need.
Connecting Stripe to your Coupa Supplier Portal account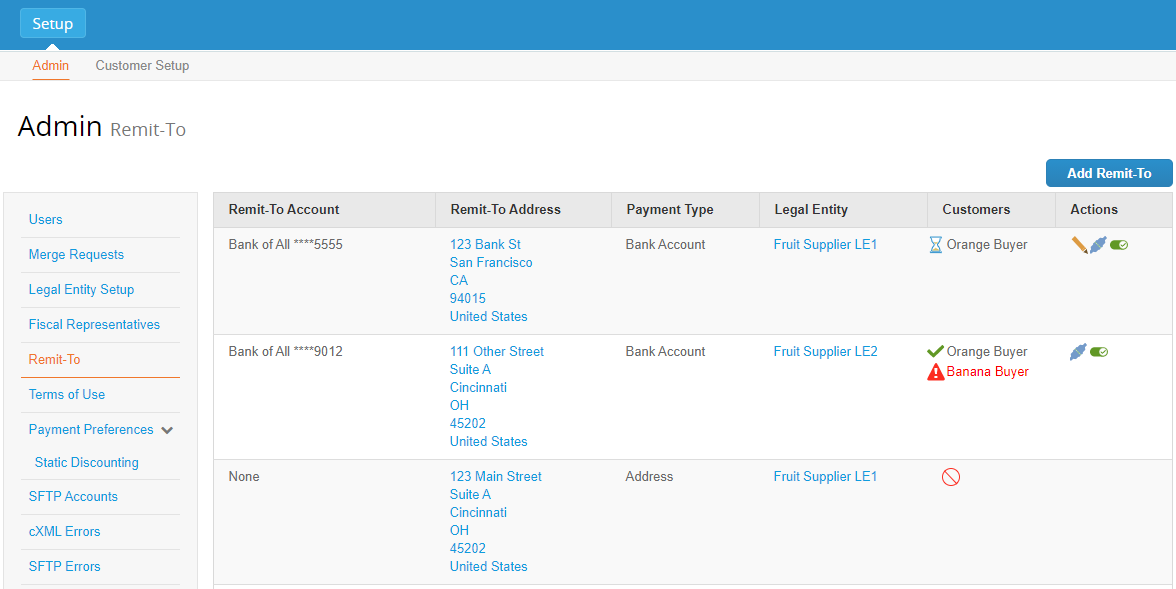 Set up virtual card payments 
Log into your Coupa Supplier Portal account and click on Setup > Admin > Remit-To. Click on the "Add Remit-To" button to create a new Remit-To. If you haven't set up a Legal Entity yet, click here for instructions.
Set up a new Remit-To Account
In the pop-up window, select Virtual Card from the Payment Type drop-down. Enter the email address to receive your virtual card payments and check the "Accept credit card" checkbox.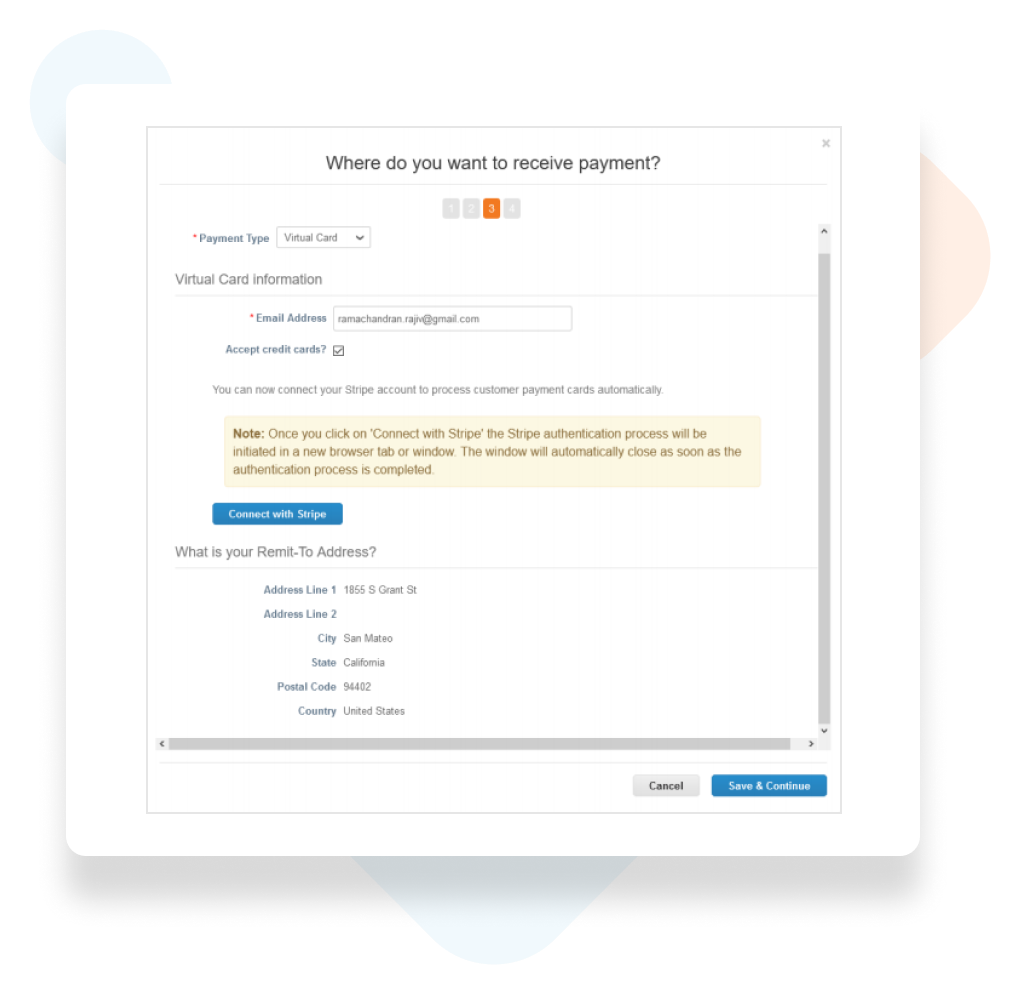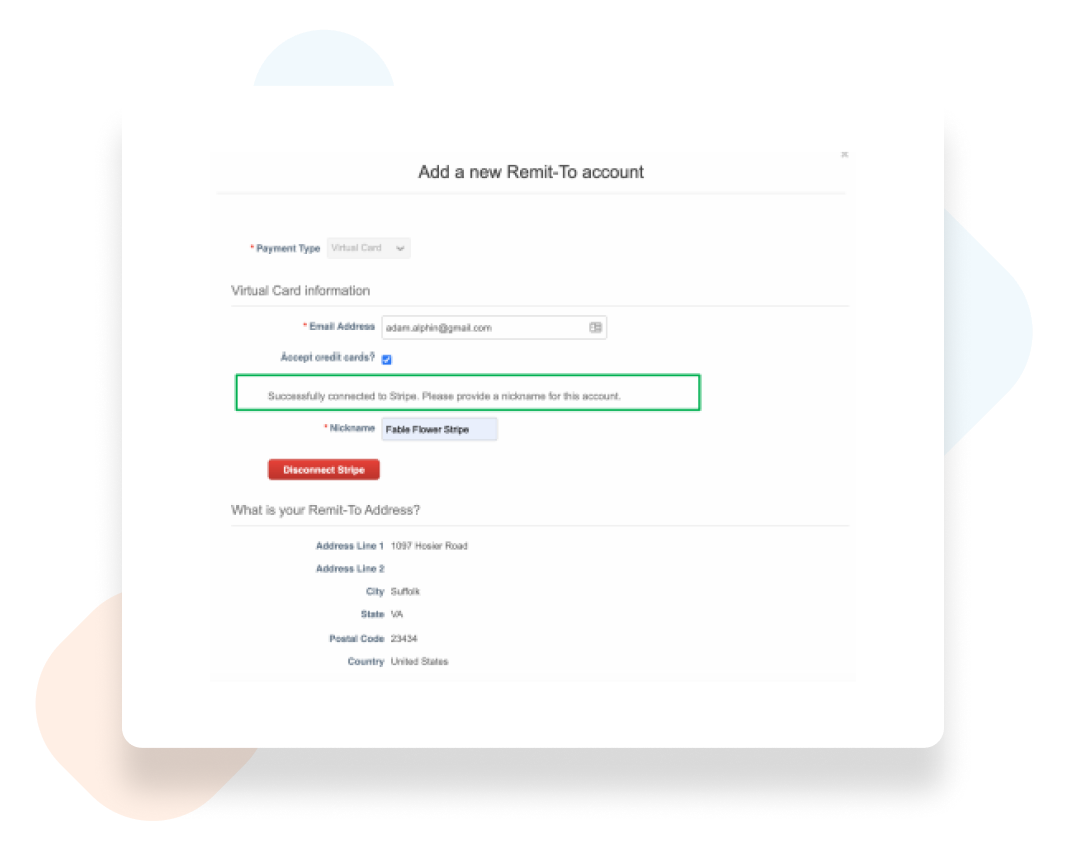 Click on the "Connect with Stripe" button. You'll be directed to Stripe, where you can log in to your Stripe account. After you've logged in successfully, your Coupa Supplier Portal Account will be connected to your Stripe Account. Any card payments you receive from your Coupa Pay customers will be automatically deposited to your Stripe account. You can disconnect this at anytime.
Payment Received in Stripe
After your customer approves your invoice and issues a virtual card payment, you will get notified by email. Your payment will be available in your Stripe account and you will also receive a standard remittance email with the payment details.