SET UP YOUR ACCOUNT FOR


ONLINE PAYMENTS
You'll need to set up your Legal Entity and payment acceptance method in order to get paid online. If this is the first time you're using the Coupa Supplier Portal,
click here to review how to provide business details so you can start e-invoicing.
The available payment methods vary depending on how your Coupa customers choose to pay you.
Search for help or choose a category below to find what you need.
Setting up your Coupa Supplier Portal account to get paid online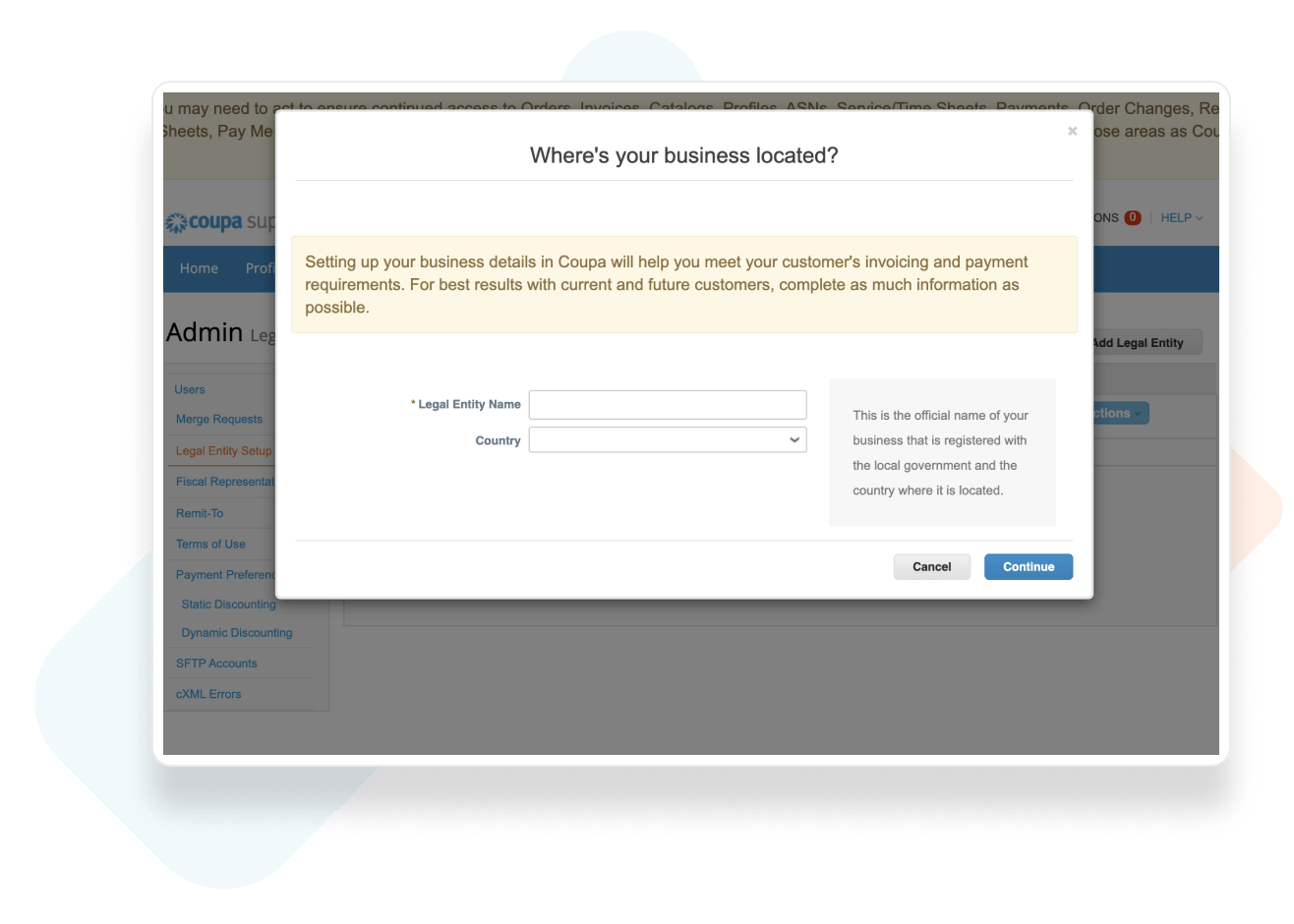 If you're setting up a Legal Entity for the first time
Log into your Coupa Supplier Portal Account and click on Admin > Legal Entity setup. Follow the prompts to provide your business details.
Set up your payment acceptance method
When you get to the payment information screen, make sure you select 'Bank Account' or 'Virtual Card' as the place you'd like to receive payment, and complete the set up.
You can click on "Manage Remit-To Accounts" under "Actions " in your Legal Entity to add more payment methods.
Note: Choice of the payment type is dependent on your customer's available payment methods.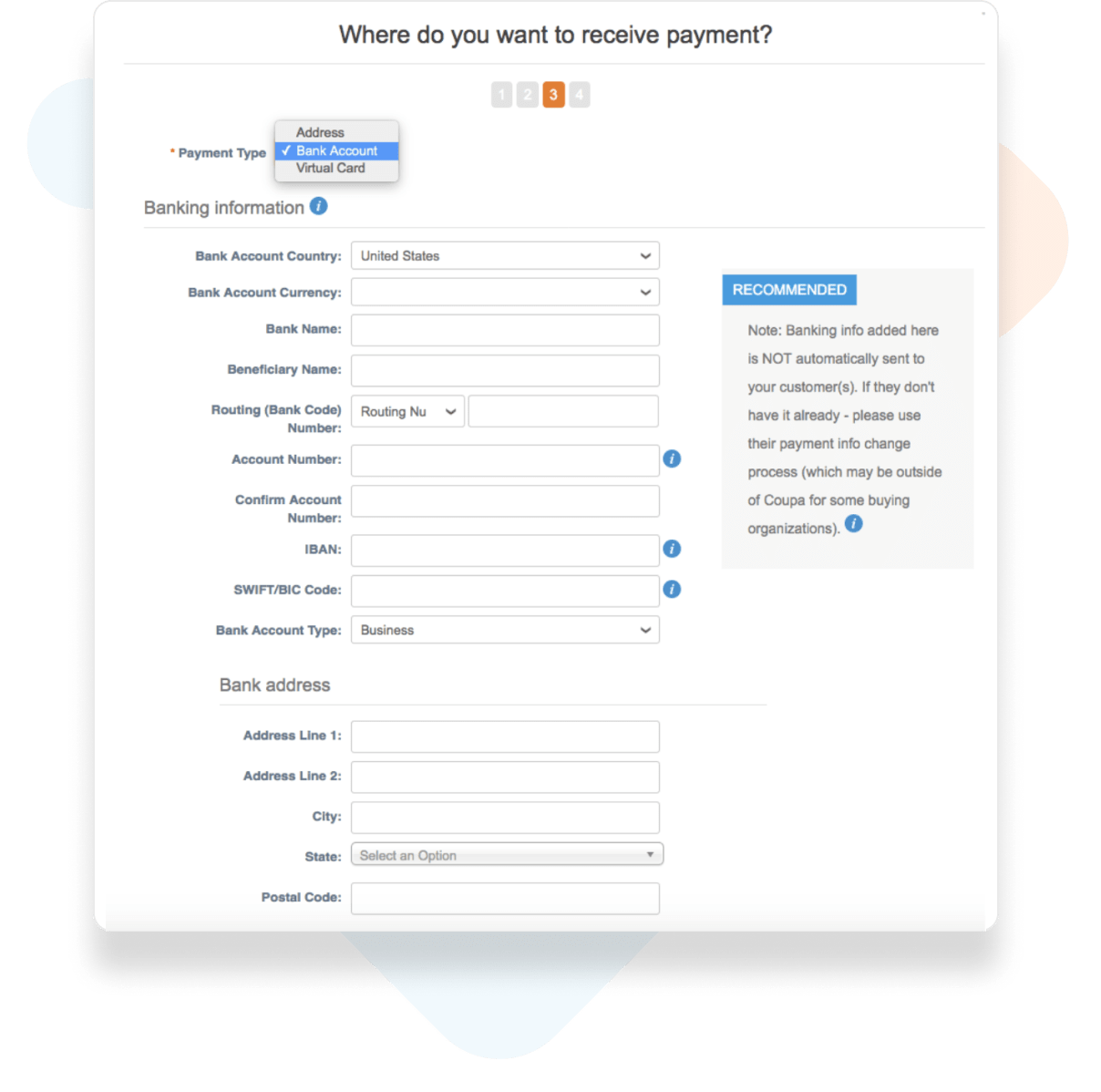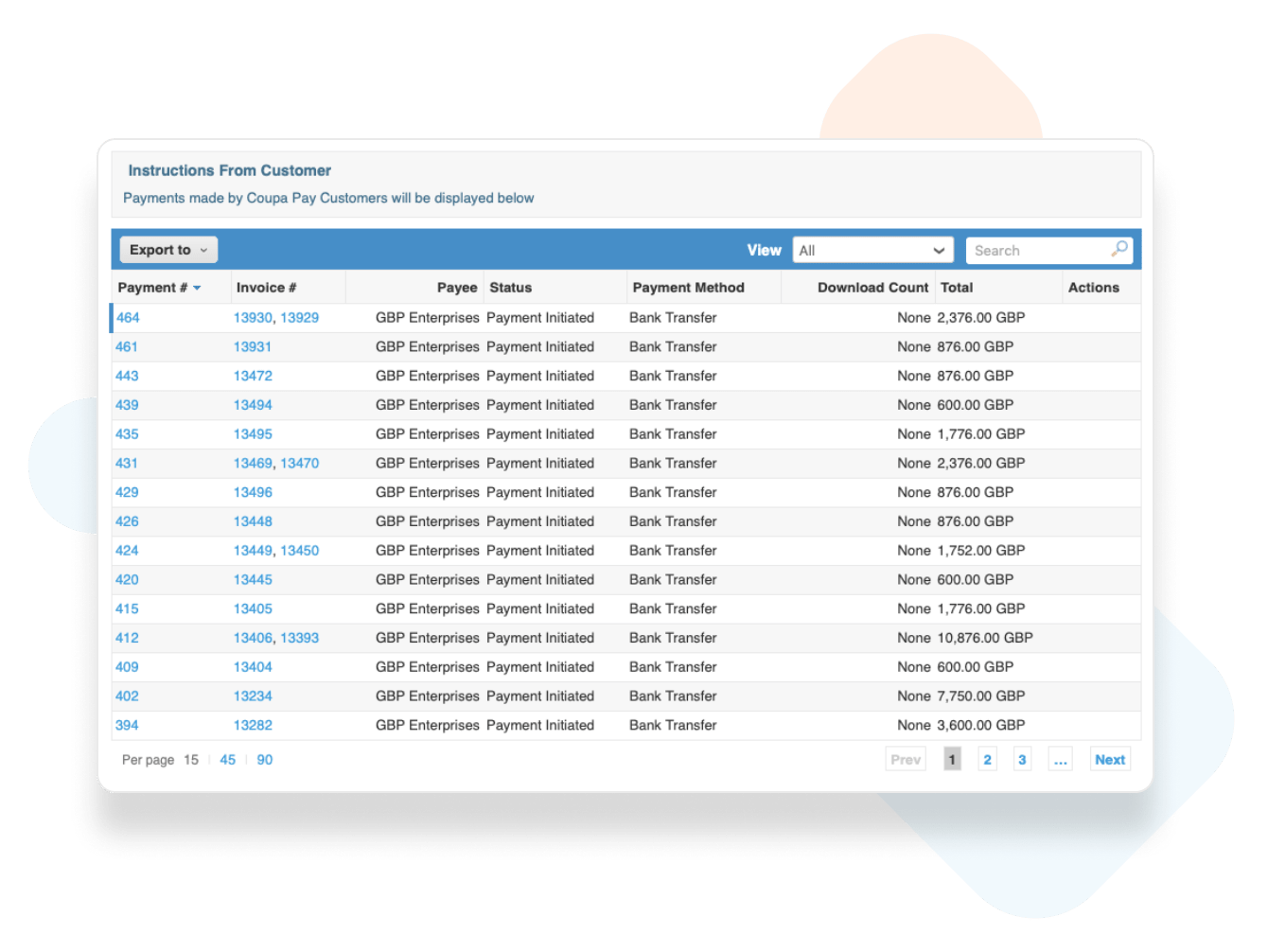 Viewing your online payments
You'll be able to check the status of your online payments (Digital Check, Card or Bank Transfer) by navigating to the Payments Tab and clicking on the Invoice Payments or PO payments tab.
Each payment is linked to the associated invoices for easy reconciliation.
If the payment transfer details are unavailable, search against the amount deposited in your account, against the amount found on the Payment Table in the portal. This will show you which payment the deposit relates to and which invoices they correspond to.