ADDING USERS
TO YOUR ACCOUNT
Your Coupa account is set up, but you need to add other users from your company, set up their permissions and customer access.
Adding users to your Coupa account
When you set up your new Coupa account, you will be made an admin by default. If you would like
to add additional users to manage your POs and invoices, you can invite them to join.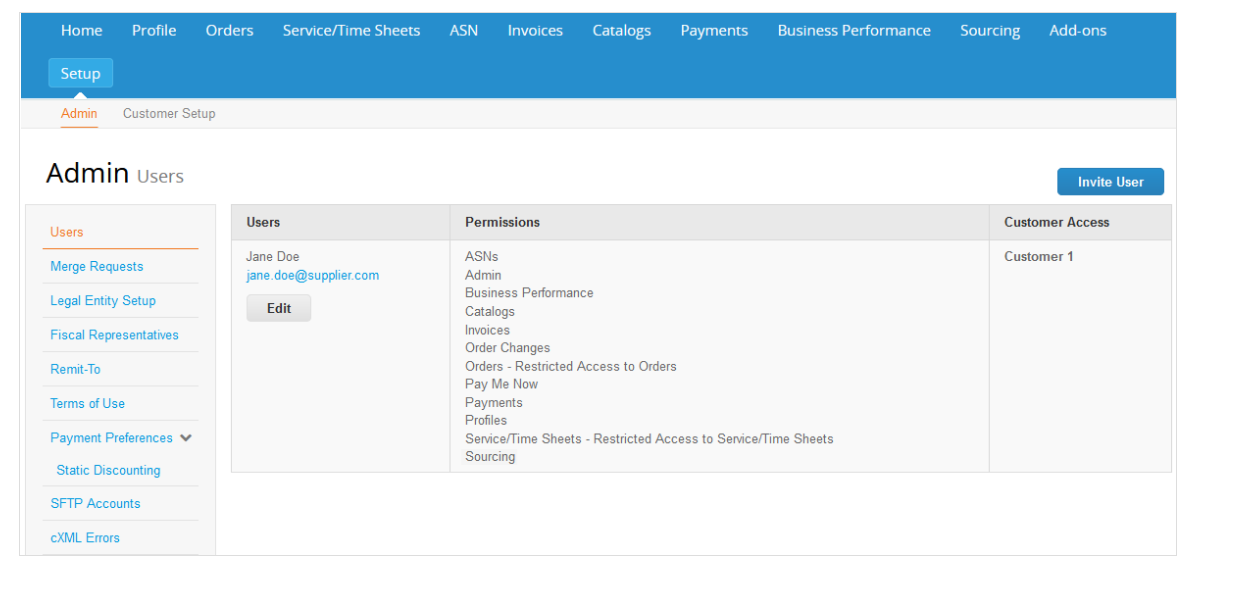 Click on the "Set Up" Tab in the portal to invite other users.
Enter the user's email and name and click on "Send Invitation".