ADD A CUSTOMER
TO THE COUPA SUPPLIER PORTAL
Don't see your customer in the Coupa Supplier Portal?
Haven't received an email invitation from your Coupa customer yet?
Here are a few things to try out.
Search for help or choose a category below to find what you need.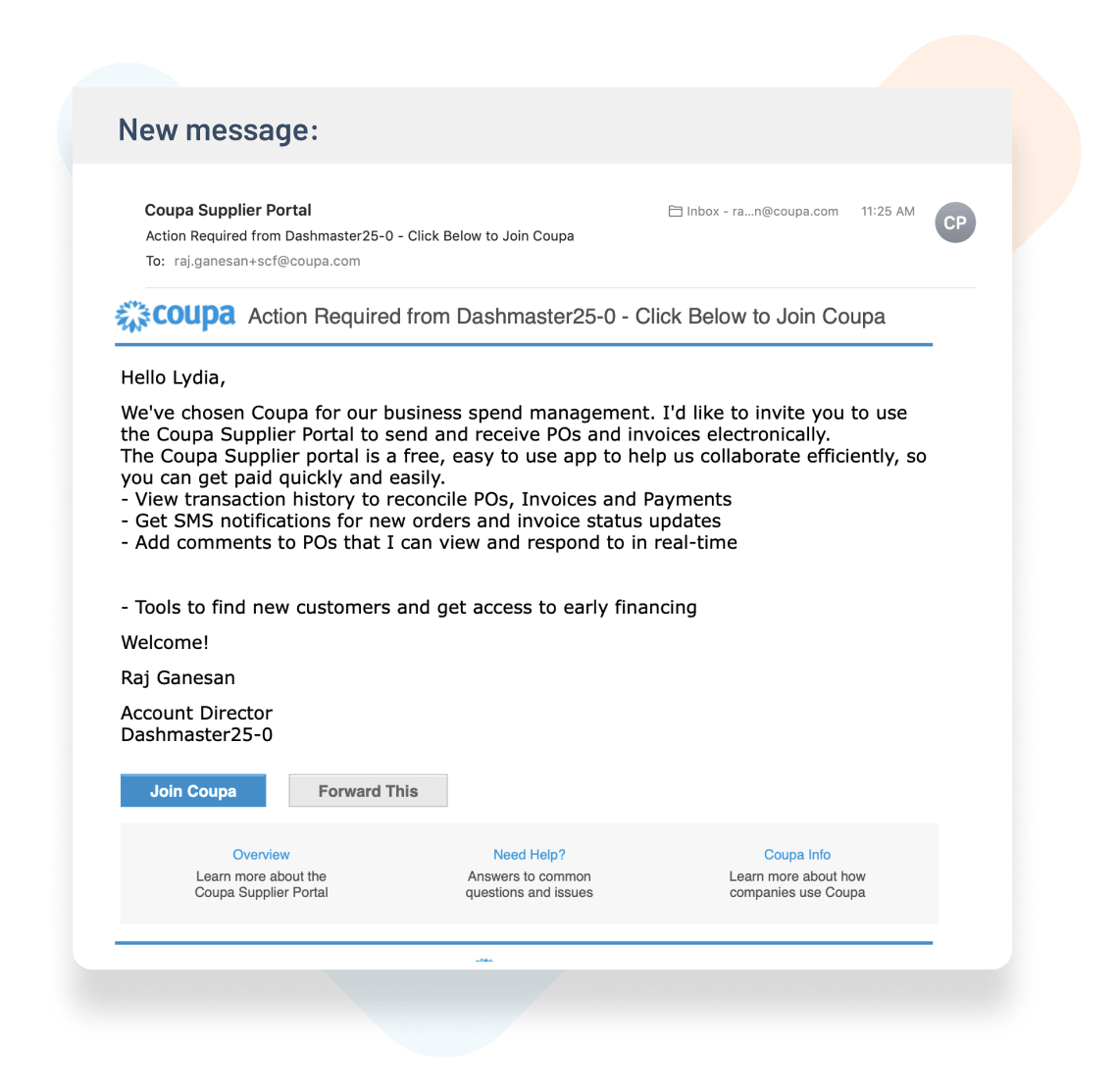 Get invited by your Coupa Customers
You can connect to your customer in the Coupa Supplier Portal (CSP) if you receive an email invitation from them, and accept their invitation.
It's important to make sure that your customer has the right email address for you.
If you've already signed up for the CSP, you can send them the email you use to log in.
If you haven't signed up yet, ask them to send you an invitation. Include
this link,
which has instructions for customers to send invitations from Coupa.
If your customer says they've invited you, and you don't see an invitation, check your spam/junk email folder. If you still cannot find the email invitation, you can register, but make sure to use the same email address that your customer used to invite you.
Get invited by an existing CSP User in your company
If someone else in your company has already signed up for Coupa, they can forward the invitation to you, or invite you to the CSP. You'll get an email, and you can click the Join Coupa button in the email.
If the admin of the CSP account has left your company, you can contact your IT department to grant you temporary access so that you can be added. Another option is to have your customer change the contact information for you as a supplier and then "unlink" from the old admin's account, then "relink" or invite using your email.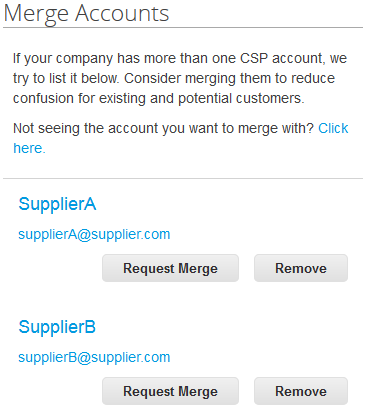 Sometimes, several users from the same company register or are invited to the CSP through different email addresses. This causes multiple company profiles to be created. For most small to medium size companies that have one location, you should have one company (one legal entity) with multiple users.
Click on Admin>Merge Requests to resolve these duplicate issues.