Setting up your account
for the first time
If you are new to Coupa, creating an account on the Supplier Portal will give you access to e-Invoicing
as well as other benefits such as accelerated payments, sourcing events, and discounts.
Search for help or choose a category below to find what you need.
Creating an account with Coupa for the first time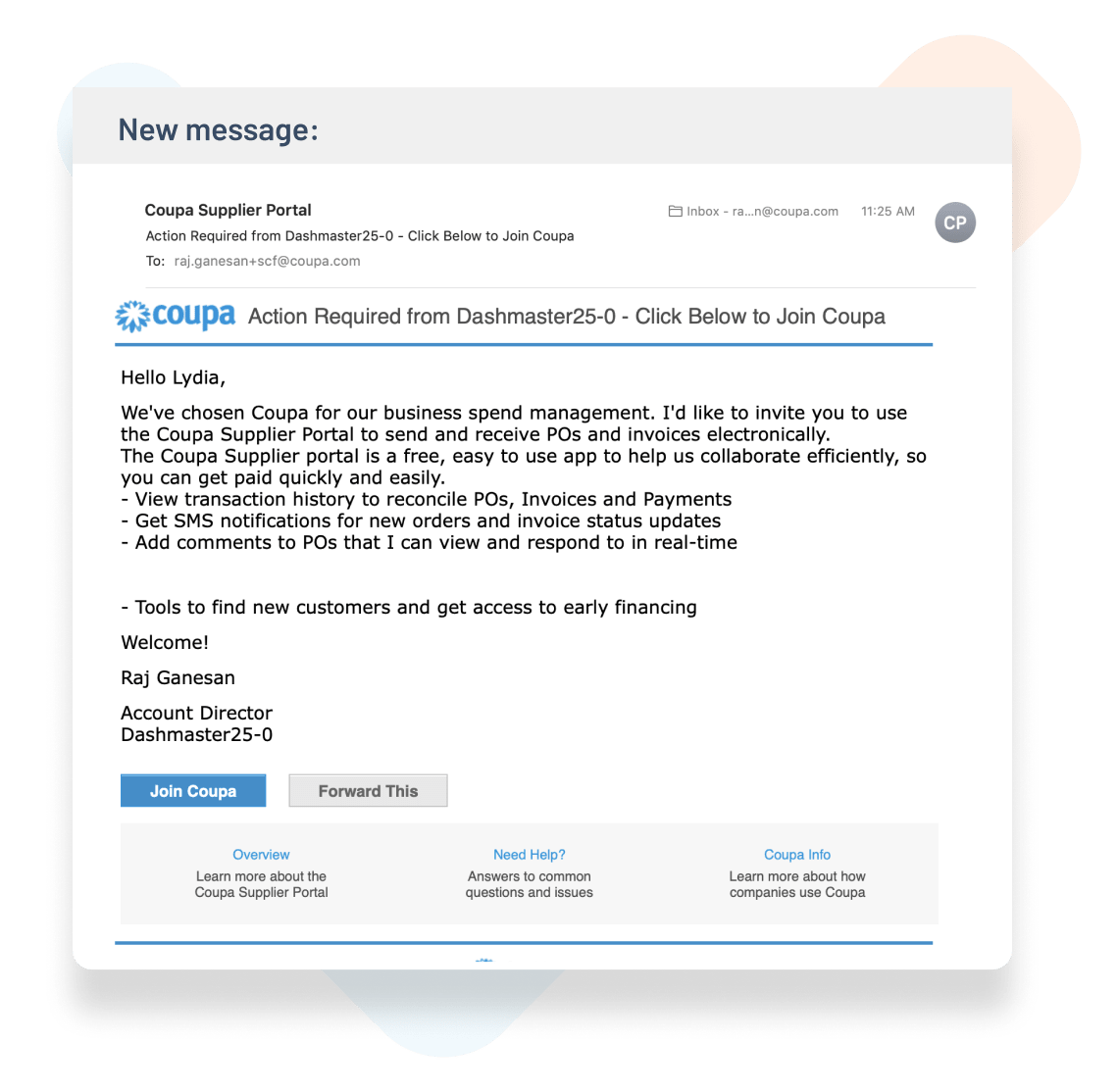 Check your email for an invitation from your Coupa customer.
Click the link in your email to begin the registration process. If you haven't received one yet, ask your customer to invite you. If you're the first user in your company to receive this invitation, then you'll be assigned Admin privileges, so you'll need to think about how you want to set up the various users in your company.
You can learn more about user management here.
To begin the registration you will be prompted to create a password.
Read and review the Privacy Policy and Terms of Use –
If you agree and accept these terms, click on the box –
Next click on the I'm not a robot box –
Click Submit –
For additional protection two-factor authentication (TFA) can be enabled on your Coupa Supplier Portal (CSP) account – Learn more
Note: Coupa allows for customers to require that their suppliers enable TFA for accessing their data, in which case you have to enable it.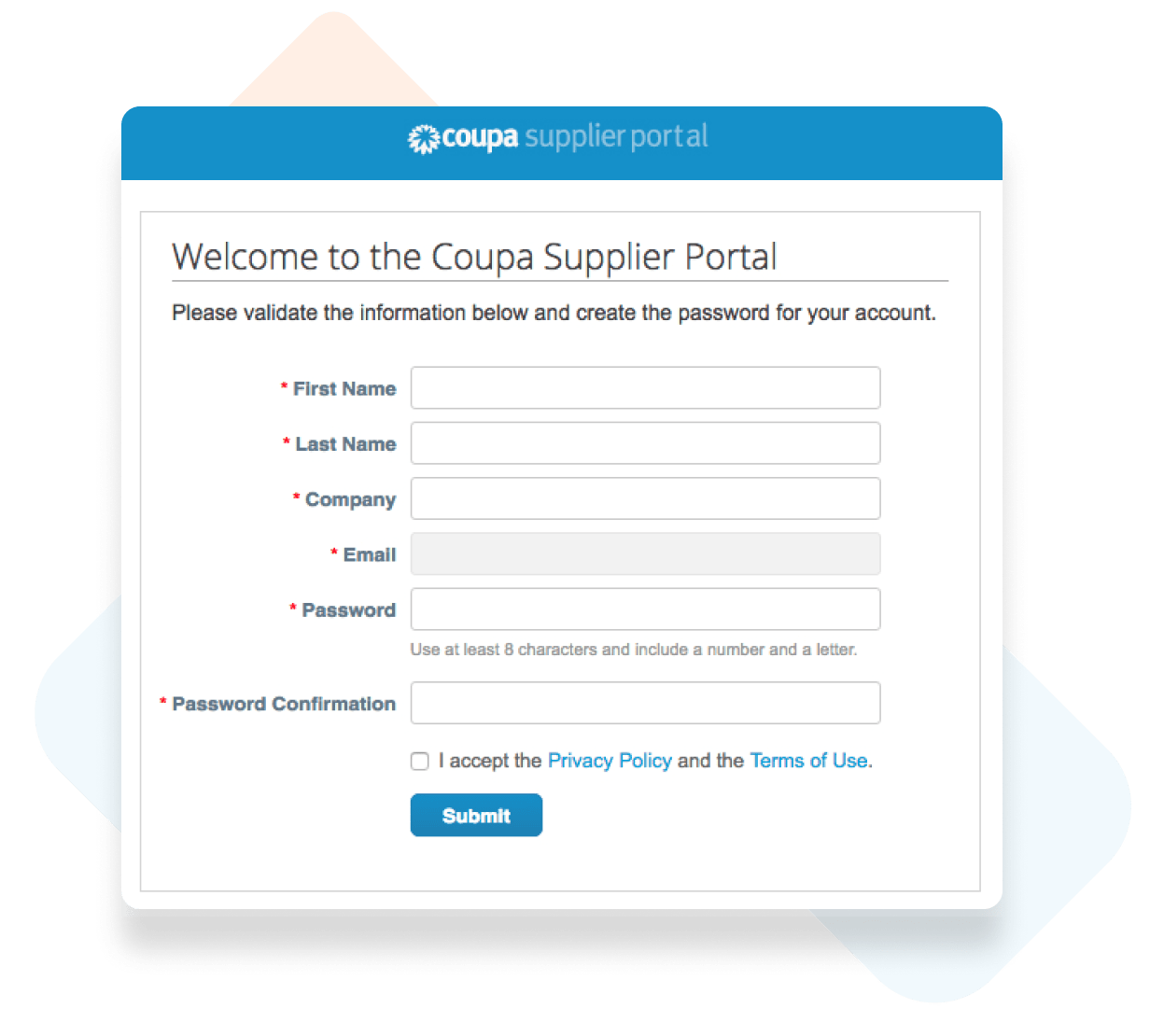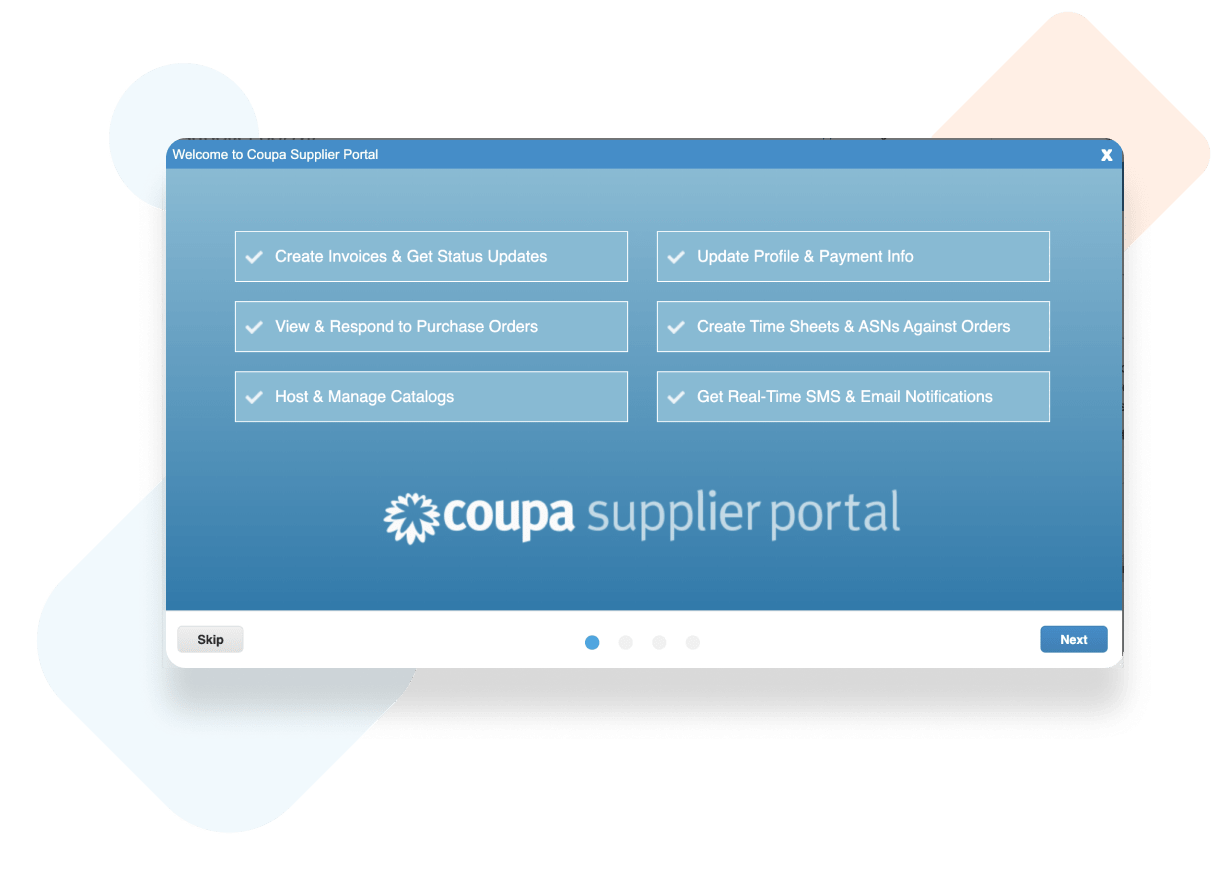 We've created a quick tour to show you where everything is
We recommend you click through it to discover all the options available to you.
Finish setting up your account
Once you have set up your password, you can finish setting up your account.