be

The first to get paid

with barclays dynamic discounts
Our Dynamic Discounting Program helps you get paid faster by allowing you to set custom discount offers on invoices in return for early payment.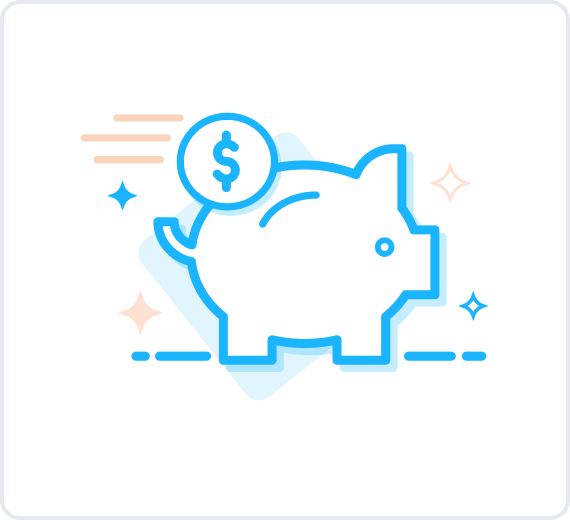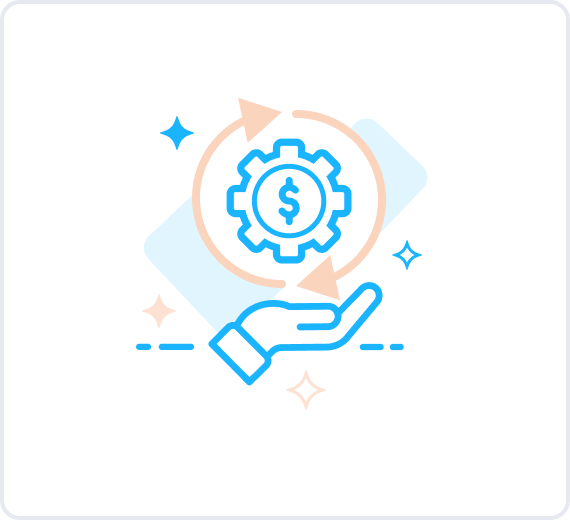 Create early pay requests on selected invoices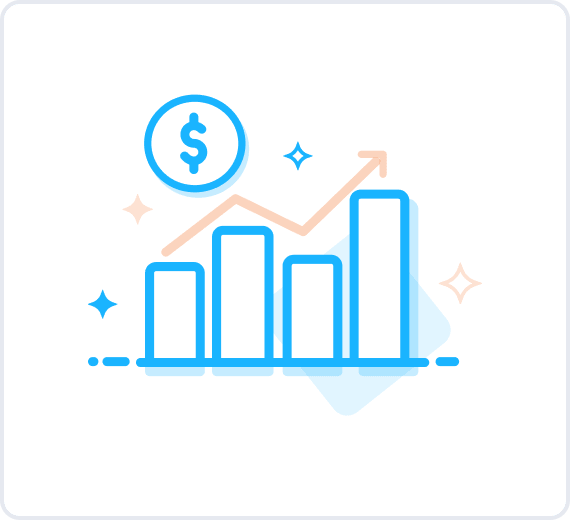 Have control over your discount rates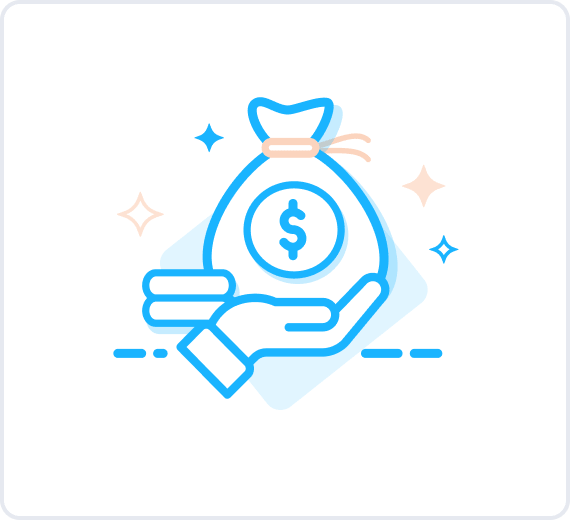 Immediate cash on hand for unexpected expenses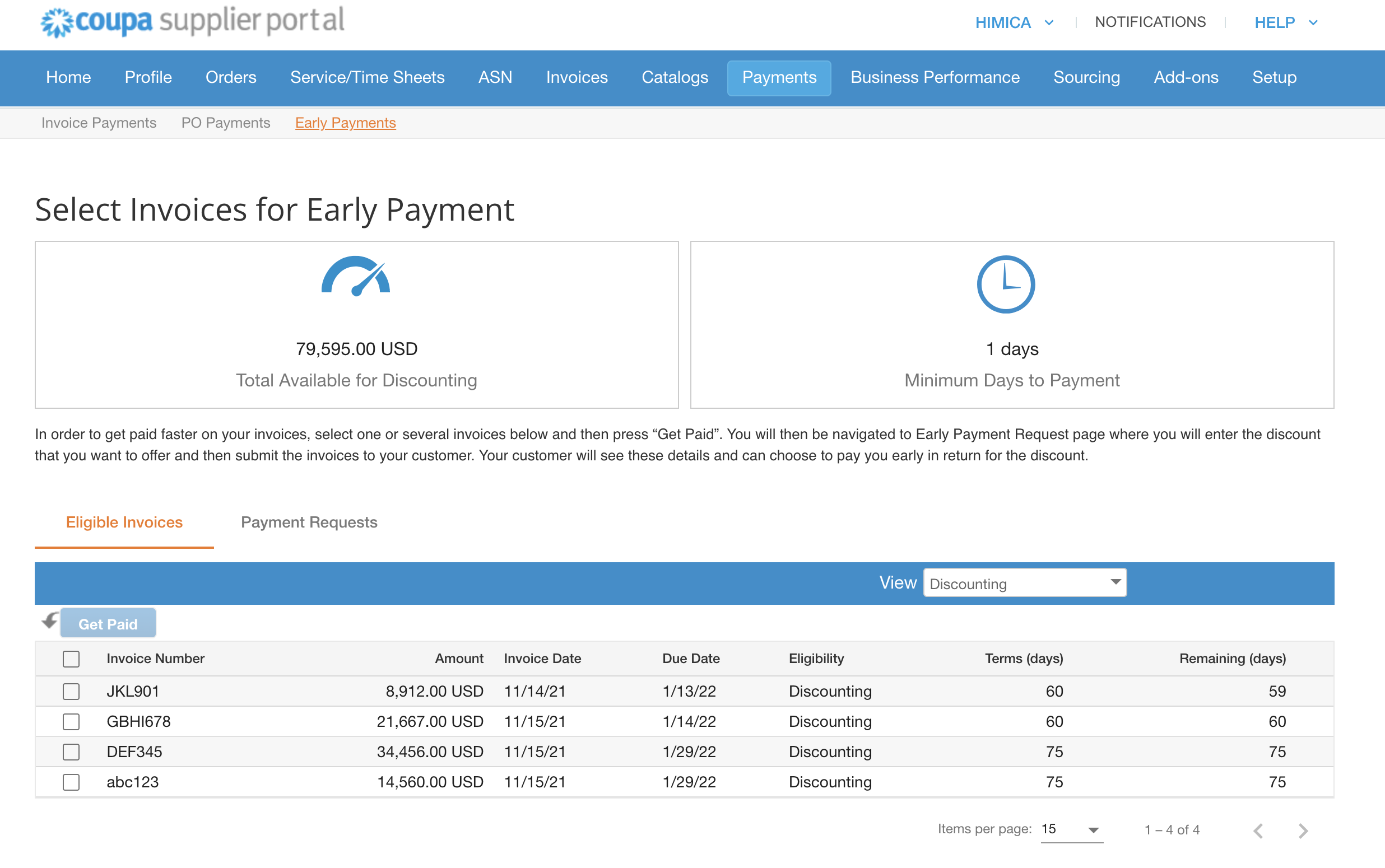 Step 1 – Select Eligible Invoices
Action →
 Log in to the Coupa Supplier Portal and select a customer from the dropdown list.
Action → Click on "Payments" → "Early Payments" to see a list of invoices you can select to offer a discount on.
An invoice is eligible for Dynamic Discount when:
It is approved by the buyer
Matches a Dynamic Discount setting configured on supplier record in Coupa Instance
Step 2 – Choose Your Discount Rate
Action →
Select one or more invoices from the list.
Action → Click on the "Get Paid" button on the top left to create an Early Pay Request and define your preferred discount rate (%).
This discount rate is applied to all invoices in the Early Pay Request. The discount amounts will be automatically displayed for your review.
Action → If the offer looks good, click "Submit".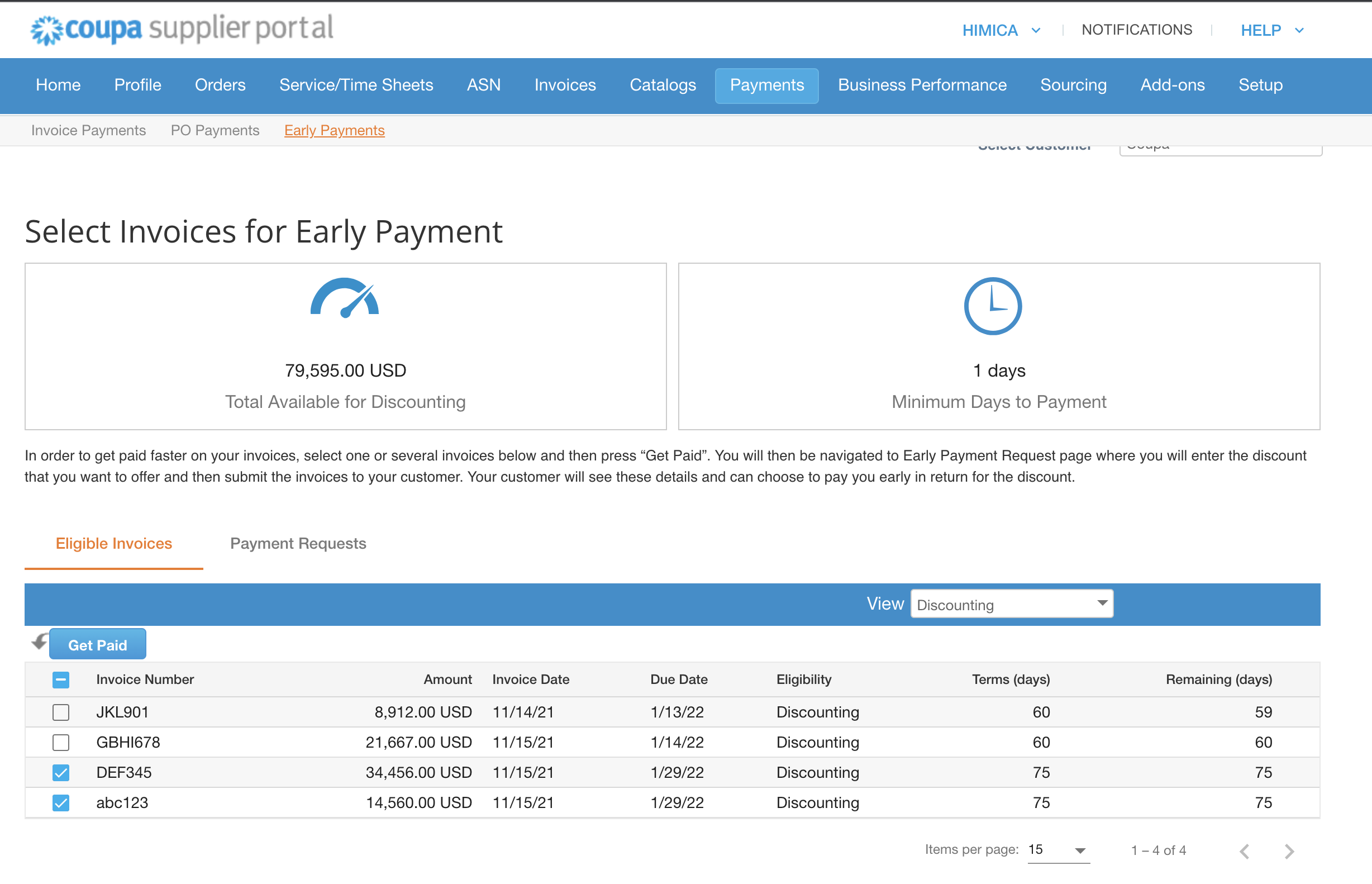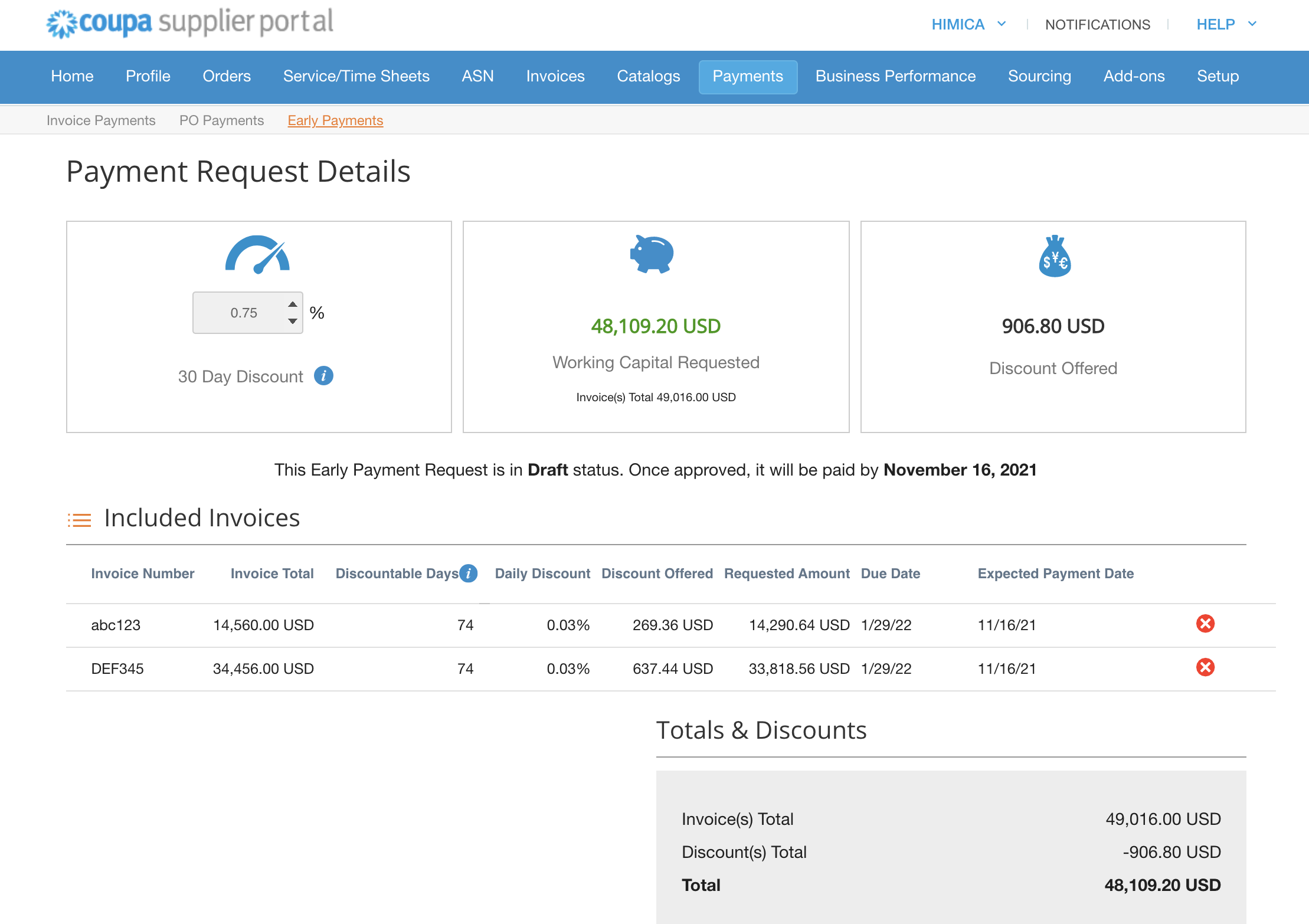 Step 3 – Manage Payment Requests
After submission, you will receive a message indicating whether it requires the buyer's approval or has been automatically accepted.
Automatically accepted Early Pay Requests will show the expected payment date
You can view the status of previous Early Pay Requests in the "Status" column.
Note: Please ensure you attach an updated Tax Invoice, or Adjustment Note (if applicable), in the Coupa Supplier Portal showing the revised amount payable and any applicable GST. This must be provided before any payment can be made. Under Comments section of your invoice, you can attach the updated Tax invoice.
Join the 9.5M businesses already on Coupa